Check Out This Week's Top 5 'We Are Tekken' Compo' Entries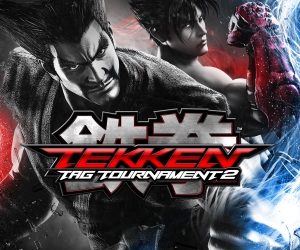 The guys over at Namco have been running a photo competition that invites gamers to send in Tekken inspired Instagram pics, check out this week's top 5 inside.
We all love a bit of cosplay, right? No? Ok, but it's the pastime of some, as the We Are Tekken Instagram competition can testify.
Launched in an effort to find images inspired by the world of classic beat-em-up series Tekken, the competition has already received hundreds of entries, a selection of which you can see below.
The winning images, as judged by artist Vince Ray, will be put on display in Shoreditch's Protein Gallery for an exhibition that will run from September 13th – 16th.
Apart from having your work shown off in a fancy art gallery, entrants will also have the opportunity to bag them self some Tekken swag, and attend the opening of the exhibition itself.
To enter, all you need to do is take your pictures and upload them to Instagram using the hashtag #WEARETEKKEN. Good luck, fighters! You can check out more of the entries so far, here.