G. rev Classic Gets PlayStation HD Treatment Courtesy Of Rising Star Games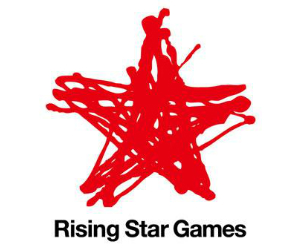 We love Rising Star Games here at GodisaGeek. They have been instrumental in helping provide us Western otaku with the kinds of shooty, fighty games we crave.
Today, they have made me very happy indeed – in announcing an American PS3 release of the port of G.rev's classic shooter Under Defeat. Due this autumn, the game is due to be available for download, with a bumper crop of new modes and additions not found in the 2005 arcade original.
Under Defeat HD includes improved graphics – which will mean more kick-ass explosions, nicer textures and shadowing. There are new game modes, including a neat Practice mode. It also offers new options to take advantage of your fancy HD telly, and support for using twin sticks – something which is going to be a boon if you are familiar with the excellent retro-future helicopter madness of the title.
Best of all, the physical disc release comes with an art book, all of the up to date DLC for the game, a soundtrack CD, and – most intriguingly – a "letter from G.rev CEO and Under Defeat Executive Producer Hiroyuki Maruyama".
Let's hope it includes a return address so I can write to him and beg for a similar port for Border Down.
Fingers crossed that this will soon become available in Europe, too.
Under Defeat HD: Deluxe Edition will be available this Autumn for PlayStation 3 and PlayStation Network.