Orange & Lexis Numérique Attempts to Redefine Storytelling with Alt Minds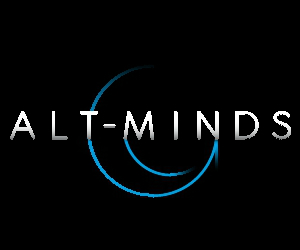 Are you starting to think that the conventional way of telling a story is starting to get a little bit boring? Do you long for the days that you can progress through a particular narrative whatever you're doing, by using your mobile phone, your tablet device and a plethora of other means? Well, it seems that Orange (the mobile phone company) and Lexis Numérique have had the same feelings and are coming together to bring players Alt Minds, a transmedia detective story that will be available from Autumn 2012.
Alt-Minds is an episodic, paranormal thriller that takes players on a captivating journey throughout Europe as they attempt to solve a series of mysterious kidnappings. Players will be able to navigate through the story through a variety of different methods including a series of casual games that they'll be able to play on their smart devices. Check out the trailer below:
Eric Viennot, co-founder and Artistic Director of Lexis Numérique, has this to say about the upcoming project:
"We are working with Orange to explore a new type of fiction, one which I hope will become part of the history of transmedia, a format which we started with In Memoriam back in 2003. These online experiences break down the walls between fiction and reality by offering spectators/players an unprecedented level of immersion in the story."
The Alt-Minds transmedia adventure is scheduled to start in Autumn 2012, and will be available in Europe in English, French, German and Spanish.