OUYA Kickstarter Ends Having Raised $8.5 Million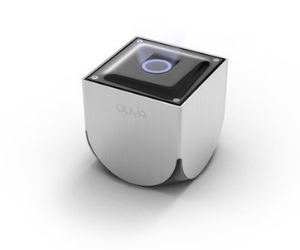 The incredibly popular Kickstarter project OUYA has ended today, having raised a colossal $8.5 million.
Just one month ago the name OUYA would have generated nothing but blank stares, now the very mention of it sparks conversations about a possible gaming revolution.
Here are the stats on this record breaking Kickstarter project:
Total funding of $8,596,475 from 63,416 backers
12 backers pledged a total of $10,000 or more, with an additional four backers coughing up $5,000
226 people pledged between $1,337-$4,999
600 people pledged over $699 (hitting the back limit)
The most popular range for donations was $99 to $139
Despite raising over $5 million more, OUYA finished with 2,400 fewer backers than Double Fine's project
Set the record for the fastest project ever to reach the $1 million mark
Set the record for most money raised in a single day, $2.3 million
With developers, publishers and even OnLive showing support for OUYA, do you think $8.5 million is enough for it to succeed? Did you back OUYA, tell us why or even why not?