Dogfight 1942 Gets Russian Siege DLC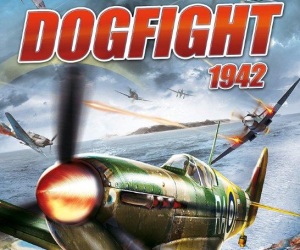 Fans of the recently released Dogfight 1942 will be pleased to hear that a new downloadable slice of arcade dogfighting action has been released on XBLA today. Russia Under Siege puts you in a full-on Leningrad situation as you attempt to thwart the evil Nazis from taking down the Russian Empire.
According to the press release, "Russia Under Siege takes players on a visceral journey through the chilling Russian winter where Germany's dominant air force is pounding at the gates of the Soviet Empire and The Blitzkrieg is at full swing. It doesn't take the overwhelming Nazi force long to push the Soviets far inland and back towards Moscow". Sounds fun!
Dogfight 1942 is available now on Xbox Live Arcade.