Evil New Trailer Released as Lucius Approaches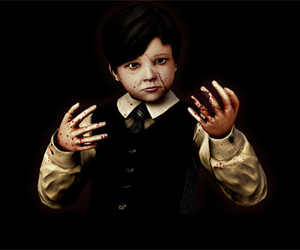 Something wicked this way comes… Lucius, a new horror game coming from publishers Lace Mamba and Helsinki-based developers Shiver Games, is coming to Steam next month, and it's bringing creepy back.
It tells the story of the titular child, born on June 6th, 1966 and raised in a wealthy family until his 6th birthday, when the Devil himself appears and tells Lucius that he is his son. In order to unleash the full power of the Devil, Lucius will have to eliminate his family and all the staff of his home, Dante Manor, using a host of vicious supernatural powers.
As Lucius you'll be using powers such as telekinesis and mind control to orchestrate lethal accidents, while following clues and hints to remove any evidence of your nefarious schemes in order to create as little suspicion as possible. Check out the new intro trailer below.
Lucius is developed by Shiver Games and published by Lace Mamba, and will be available to download from all major digital platforms, including Steam, on October 26th.