PlayStation Plus Update For September Includes Red Dead Redemption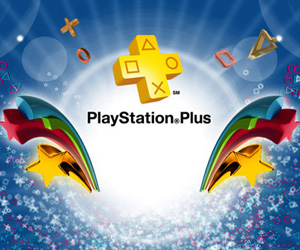 With every passing update it seems that the folks over at PlayStation really have this PlayStation Plus thing down to t. PlayStation Blog has been updated with the games coming your way this month and they're are all equally terrific, but one stands out from the pack and that's Red Dead Redemption. Rockstar's title which came out in 2010 is one of this generation's finest games and should be experienced by everyone.
Scott Pilgrim Vs The World is also available to download from the 12th September and is a throwback for fans of 8 and 16 bit side scrolling brawlers. It has a great retro look and music provided by the fantastic chiptune group, Anamanaguchi. Also available for free on PS+ on the same day is Double Dragon Neon which is a wonderfully executed reboot of the classic series from the developer behind the upcoming Silent Hill: Book of Memories, Wayforward Technologies.
The beautiful Machinarium rounds off this month's group. The point and click adventure game came out in '09 on PC and is considered to be a one of the finer adventure games in recent years.
As announced at gamescom, cloud storage limit for all PlayStation Plus subscribers will be getting an increase from a pitiful 250mb to the much more respectable 1gb, later this month. No word on an exact date, but we'll be sure to let you know.
The full details for the aforementioned PlayStation Plus games are below.
Red Dead Redemption – available from 5th September 'till 2nd October
Scott Pilgrim Vs The World – available from12th September 'till 4th December
Double Dragon Neon – available from12th September 'till 4th December
Machinarium – available from 5th September 'till 23rd October
And some people are still sceptical about PlayStation Plus?!? Idiots.
If you were an idiot, but you're coming around to the idea – act fast! Starting the 5th September until the 19th, a year long subscription will cost you £29.99/€37.49 (25% discount on regular price). If you signed on prior to this offer, don't fret. Subscriptions stack up, so you can avail of this offer too!