The Godcast: Season 5 Episode 6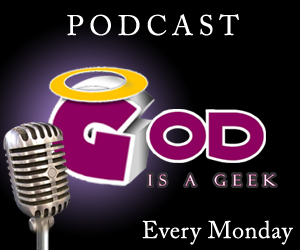 Fresh on the heels of Eurogamer Expo 2012, Calvin and Lee join Adam and Martin to talk some video games.
As promised, Borderlands 2 dominated a good half an hour of proceedings, as the gang are absolutely in love with it, yet manage to find a few, tiny flaws. Lee quickly tells us about Double Dragon Neon (currently free for PlayStation Plus members) before the chaps move onto yet more loot-crazed antics, with Torchlight II.
Preview focus this week is a little different, as Calvin and Lee have played some up and coming titles from Eurogamer Expo, so spend some time telling us about them. The titles including Metal Gear Rising: Revengeance, Gears of War: Judgment and Need for Speed: Most Wanted.
Remember, aside from just listening on this very page, we've made it easy to follow the show on as many devices as possible. You can subscribe via iTunes or Feedburner (for you Android users), or you can even listen to the podcast via Stitcher, the mobile internet radio app that we highly recommend. If you'd prefer a simple old-fashioned MP3 download, do so by right clicking here then selecting save file.
Show Running Order:
Borderlands 2 – Review
Double Dragon Neon
Torchlight II – Review / First Look
Preview Focus – Eurogamer Expo 2012
Weekly Debate – Which is the best conference?
News – Mass Effect Trilogy coming, Walking Dead getting a disc-based release