Pre-Order Assassin's Creed 3 and Far Cry 3 at Eurogamer Expo for Exclusive Bonuses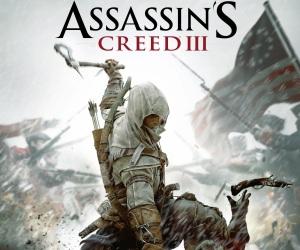 It has been whispered in certain circles that, in terms of Triple-A titles, the next few months will be dominated by Ubisoft. Splinter Cell: Blacklist, ZombiU, Rayman Legends, Assassin's Creed 3 and AC3: Liberation, Far Cry 3… It's quite a line-up and one that sits the French developer / publisher in a comfortable position for a wee while.
To sweeten the pot further, Ubisoft will be offering a little something extra to those who pre-order Assassin's Creed 3 and Far Cry 3 at the GAME concessions stand at this year's Eurogamer Expo, taking place in London from Thursday 27th until Sunday 30th September.
Specifically, gamers who order their copy at EG will receive one of a limited run of special lithographs depicting either new Assassin's Creed protagonist Connor Kenway or Far Cry 3's lead nutjob Vaas Montenegro, created by digital artist Russ Mills and comic book inker Ben Oliver, respectively.
There are only 500 prints of Connor and 700 of Vaas available, so they truly are limited – but well worth the trouble for fans of either franchise.
Assassins Creed 3 is scheduled to launch on PS3 and Xbox 360 on October 31st, and Far Cry 3 is expected on November 29th.