Cognition: An Erica Reed Thriller – Season Pass Available to Pre-Order Now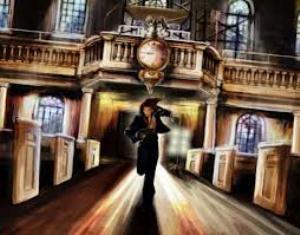 Reverb Publishing have announced that the Season Pass for upcoming mystery adventure game, Cognition: An Erica Reed Thriller, is available to pre-order right now, exclusively from GamersGate at the low price of £17.99.
The Pass will provide access to all four episodes (worth £27.96) when they are released, beginning with The Hangman on October 30th. It will also net you digital copies of an exclusive prequel comic and the soundtrack to Episode 1.
In Cognition, you'll control Erica Reed on the case of four serial killers who may or may not be connected to her brother's disappearance. Luckily, she's not only a tough, able detective; she's also psychic and able to see the past just by touching an object. A vivid hand-drawn art style gives Cognition its own identity and the addition of Grey Matter and Gabriel Knight creator, Jane Jensen, as story consultant helps to keep the narrative fresh as you tackle complex, mind-bending puzzles.
The demo is available here, and the first episode of Cognition: An Erica Reed Thriller will be available to download on PC on October 30th.