New Screenshots for Cognition: An Erica Reed Thriller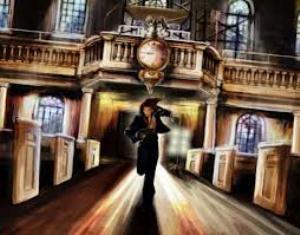 Phoenix Online Studios first appeared on the development scene a few years ago when they created an unofficial fan-made King's Quest game entitled The Silver Lining. Now they've announced their first commercial release in the form of Cognition: An Erica Reed Thriller, published by Reverb Publishing.
Set in Boston, Massachusetts, it follows the titular Erica Reed, an FBI agent who lost her brother years ago to a serial killer. They never caught the murderer and Erica has been haunted ever since.
These new screenshots reveal the rich, colourful world of Cognition, in which you'll control Erica on the trail of four serial killers. With a unique psychic gift to see into the past, Erica is more than equipped to go after all four – until someone starts leaving her clues that only she can follow. Their identity and how they came to know of her gift are two of the game's big mysteries.
The interesting set-up coupled with the involvement of Gabriel Knight and Gray Matter creator Jane Jensen has caught our attention, and we'll bring you more Cognition news as we get it.
[nggallery id=1087]
Cognition: An Erica Reed Thriller is being developed by Phoenix Online Studios and published by Reverb Publishing. It will launch on PC later this year.