The Collectors Return in Mass Effect 3: Retaliation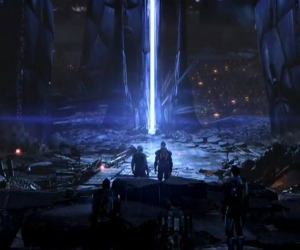 Bioware have announced the impending release of another new multiplayer DLC add-on for Mass Effect 3, entitled Retaliation, in which some old foes make a return.
In the new downloadable content, the fearsome Collectors re-surface, this time as a playable faction across the multiplayer modes. The pack will be completely free, with only the download of a new patch required, and will add a host of new features – being the biggest add-on Bioware have put out so far. The new additions are likely to bring a lot of players back, as they add a lot of replayability and new challenges to overcome.
Some of these new features are:
New "Hazard" Versions of Existing Maps – Wage war across six maps as a regular rotation of Firebases will be introduced to different hazards and traps. Survive the onslaught of Acid, Lightening, Meltdowns, Sandstorms, Swarms and Whiteouts!
New Deadly Enemy Faction – Prepare to face off against the Collector Praetorian, Scion, Abomination, Trooper, and Captain. Reports have also come in that Cerberus has enlisted the Dragoon to their ranks and the Geth are deploying new Drones to the battlefield.
New Unlockable Weapons – The Collectors have also brought deadly new weapons to the fight: the Collector Assault Rifle, Sub-Machine Gun, and Sniper Rifle.  Unlock these weapons and new equipment upgrades to build to your arsenal.
New Class Kits to Unlock – A host of new characters have joined the war to fight this new threat, including the Turian Havoc Soldier, Turian Ghost Infiltrator, and more added as the weeks progress.
New Powerful Upgrades – Outfit your weapons with three new ammo modifications and fortify your gear with five unique upgrades to defeat even the toughest foes.
New Multiplayer Challenge Feature – Think you are the best soldier in the Alliance? Make sure to track your progress in the new "Challenges" database. Complete various multiplayer assignments and feats of strength to unlock titles and banners to display in-game, and then compare your progress against your friends
See a trailer for the new Retaliation DLC below:
Mass Effect 3: Retaliation will be available for download on October 9 on Xbox LIVE and the Origin client software and on PlayStation Network in North America on October 9 and in Europe on October 10.