NiGHTS and Sonic Adventure 2 Available to Buy This Friday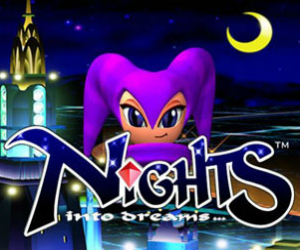 The SEGA we all remember from our younger years put out some absolutely wonderful video games, two of which will be available to purchase in Europe this Friday, for Xbox LIVE Arcade and PlayStation Network. Lucky North American PlayStation 3 gamers, however, can buy both titles today!
Both will cost 800 Microsoft Points, or £6.49/$9.99/€7.99 on PlayStation Network, and Vice President of Digital Business at Sega, Chris Olson, is excited and proud of the titles:
Both of these titles represent something special in SEGA's history, and that made them natural choices for the SEGA Heritage Collection. NiGHTS offered 3D gameplay that had never been seen before on a home console, and Sonic Adventure 2 introduced rival character Shadow the Hedgehog to the Sonic the Hedgehog series. I hope players enjoy the opportunity to play these classic SEGA titles in their finest form to date.
Both titles have been remastered in HD and upgraded to include achievements and trophies, but Sonic Adventure 2 also offers the player the ability to grab the Battle Mode DLC for an extra £1.99/$3.0/€2.49/240MS Points.
Will you be grabbing either title? Our reviews are both in the works, but if you grab NiGHTS, don't forget to boot it up on Christmas day…although actually, you can just boot it up from the main menu, whenever you want, which we think loses some of the magic!