22Cans Developed Curiosity is Available Now on iOS and Android Devices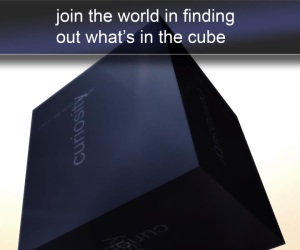 It feels like it's been a while coming, but Peter Molyneux's 22Cans studio have put out their first game, and it's available now for free.
You can grab Curiosity here for Android and here for iOS devices. But the reason we're really putting this article out there, is that we'd love to know what you think of it, so tell us in the comment section below.
As for me? I'm not sure as of yet, it certainly seems different, but time will tell if it's just another hype-wagon style game, though I'm reliably informed that it's not really a game, and more of an experiment. One thing is for sure, if  my Twitter feed is anything to go on, there's a lot of buzz and a lot of people talking about it, anyway!