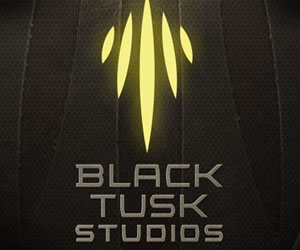 You may not be over familiar with Black Tusk Studios right now, but the Vancouver based developer is setting its sights high by getting to work on Xbox's next big series. We learned through Eurogamer that the newly named Black Tusk are currently working on a brand new IP, exclusive to Xbox.
The studio is focused on growing, as a job ads for a Senior Gameplay Engineer and Senior AI Engineer would suggest. The project is extremely hush-hush at the minute, but there are rumours that it is a space themed shooter.
Studio Manager Mike Crump (formerly of EA) spoke with local Canadian newspaper The Vancouver Sun and said the backbone of Black Tusk is built on "big games, big teams, big budgets, long timelines", with a lot of the current staff apparently coming from big name studios.  He elaborated on this;
"What that means is we are working on Microsoft's next big entertainment franchise. We're not working on an existing franchise, we're looking to build the next Halo here in Vancouver, for example, which is really exciting. We are building something from the ground up."
Those "space shooter" rumours are just rumours, I might add. Crump likens their game to Halo, but that could be in relation to scope, size and ambition. It doesn't necessarily mean Black Tusk are making a game that is identical to 343 Industries' adopted child. for Xbox fans, this is great news. In the past couple of years, the 360 has been lacking in the exclusive department and Microsoft's desire to create new IPs can only benefit them and the Xbox owners. It's highly likely that this will be a Durango/720/neXtbox game, though. So, don't expect to see this for quite some time.