The Settlers Online Gets a Retail Release This December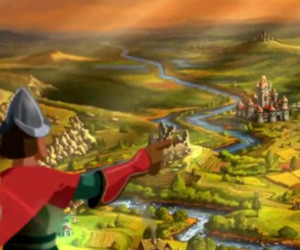 If you've been gaming for a while and you like to dabble in strategy, there's a high chance you've played a Settlers title before now. A medieval-themed empire-builder first released way back in 1993, The Settlers (and it's bevy of sequels) puts the onus on harvesting materials and resources to expand and progress, starting in the filthy mud and working your way up to stately castles, lofty towers and imposing fortresses.
The original Settlers was revamped and re-released as a free-to-play browser game by Ubisoft a little while ago. Well now the French giants have announced that a full retail version of The Settlers Online is due for release in December, including the main game and a bundle of DLC and extra content worth around £35.
The Standard Edition of The Settlers, priced at £19.99, will launch on PC on December 7 and feature a host of extras such as a heap of free resources and settlers to get you started.