ToeJam & Earl and Karateka Out on XBLA This Week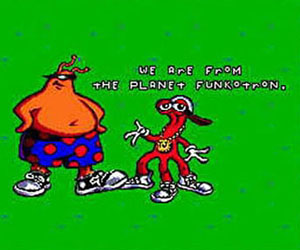 The fountain of knowledge at Xbox Larry Hryb – or Major Nelson, has tweeted about two titles coming to XBLA this week, which VG247 has reported on – ToeJam & Earl Collection and Karateka. The ToeJam & Earl Collection was announced last month, whilst Karateka is a remake of the 1984 Apple II game.
SEGA has been busting out these classic games lately, and for that, we are grateful. The original ToeJam & Earl and ToeJam & Earl: Panic on Funkotron are included in the package, and will cost 800 Microsoft Points. Both games are also set to be coming to PSN this week, at £3.69 for each, but we are yet to hear word on this since the initial announcement.
Karateka is the brainchild of Prince of Persia creator Jordan Mechner. The game seems to look a lot different to its first incarnation as it takes a more cel-shaded approach.
Both games will be available to purchase on XBLA this Wednesday.