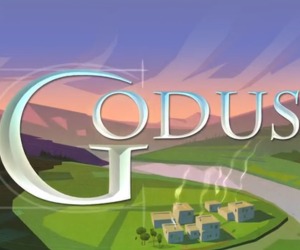 2012 was a memorable year for a lot of reasons and one of those reasons was the rise of Kickstarter. The crowd funding platform wasn't that well known in video games circles, but after Double Fine and Ouya's respective runaway successes, we've seen countless others attempt to see their ideas materialise through fans' cash.
Peter Molyneux is a controversial character. He promises an awful lot and because of that,  sometimes doesn't deliver on everything. Maybe that's why Project Godus hasn't been fully funded, yet. Currently sitting at nearly £370,000, 22Cans need £450,000 in three days time to reap the rewards – if you're unfamiliar, Kickstarter projects need to reach or surpass their target, in order to get the pledged money.
Molyneux's breeding is in games like Populous and Black & White, so it's no surprise that he's keen to give the God game a sort of resurgence. It's difficult to say whether people are not interested in the genre anymore, or if recent stories of dodgy Kickstarter shenanigans are turning gamers off of the platform, but Project Godus has a bit to go before the game can become a reality.
No doubt, as a way to sway some of those that are on the fence, 22Cans has released a prototype video which is a proof of concept for the game. It shows the player manipulating areas of the land and battles breaking out between Man Utd & Man City fans, all with some of Kratos' favourite tunes in the background.
Do you think Molyneux and 22Cans can reach their goal, or is the God game genre dead? Watch the video below and decide for yourself.