New Story Trailer for Sly Cooper: Thieves in Time Shows What You Can Expect from the Racoon's Comeback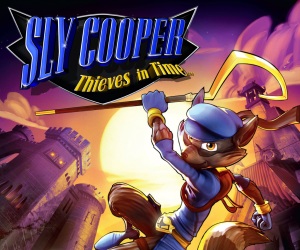 It's been coming with a while now. The master thief – who just so happens to be a racoon – is making his way back to consoles in Q1 of 2013, after a few untimely delays. Today, Junior Product Manager Marta Boullon posted a brand new story trailer for the game on the PlayStation Blog.
Like many of Sony's first party titles, Sly Cooper: Thieves in Time will support Cross Buy, as well as Cross Save – meaning those with Vitas can take their PS3 save of Sly, on the go.  On top of that, Boullon said that some AR functionality will also be present in Thieves in Time, where players can use their PS Vita to find treasures on the home console version. Hmmm…we'll see how that one pans out.
Below, you can get (re)acquainted with the racoon as his buddies Bentley and Murray, along with his rival in Carmelita, bring you up to speed on the stealthy chap. As well as that, you can check out Martin's preview of Sly Cooper: Thieves in Time and get ready for the game's release in the first quarter of next year.
Sly Cooper: Thieves in Time will be released on March 27 in Europe and February 5 in North America for PlayStation 3 and PlayStation Vita