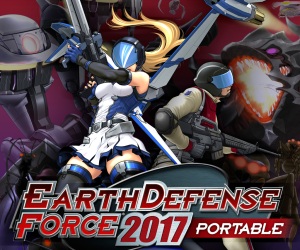 Though the European release isn't until January 16, lucky North American fans of the EDF series get to play the new portable PS Vita version of 2017 today.
The remastered edition of 2017 features seven new levels and the fan favourite Pale Wing, which lets players fly over buildings in a jet pack. Also new is the online four player co-op, but there's also a versus mode too.
To celebrate such a superb occasion, we've got some new screenshots and a launch trailer for you. Hoorah!
If you're grabbing the game, let us know what you think of it – is it everything you hoped for in an EDF handheld game?
Now all together now: EDF! EDF! EDF!
[nggallery id=1199]
EDF 2017 Portable is out today for North American PS Vita owners, the European release is January 16.