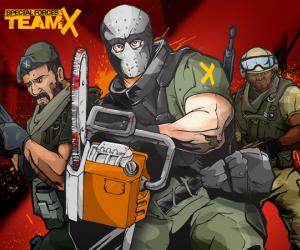 A tactical, cover-based third person shooter, Special Forces: Team X has been announced, and we've got screenshots and trailers galore.
Currently set to be released via Steam and for Xbox 360, Special Forces: Team X was originally announced by G4 at Gamescom, and has since won two show awards at PAX in Seattle for "Best Surprise Reveal" and "Best Shooter".
Special Forces: Team X has been created by Zombie Studios (Blacklight: Tango Down, Saw, Frogger: Hyper Arcade Edition), the game will pit you as and an elite soldier in a Special Forces squad. There will be a unique map-selection system, which allows players to shape the battlefield by selecting individual environmental pieces, meaning over 100 combinations of combat zones can be created. The game will host 2-4 teams and 5 game types, with co-op play between team members being richly rewarded.
Below you can find a couple of trailers and some screenshots, enjoy – and let us know what you think of the game so far. It may have a generic sounding name, but the art-style sure is nice looking.
"It has a missile dog!!"
[nggallery id=1268]
Special Forces: Team X will be released on Windows PC and Xbox 360 next week.