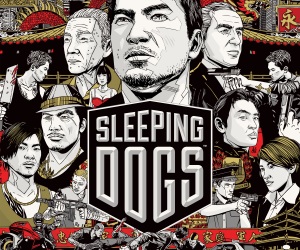 Details of the next lump of DLC for sleeper hit free roamer Sleeping Dogs have surfaced today.
Coming in at number 7 in our overall game of the year chart for 2012, its fair to say that we rather enjoyed Sleeping Dogs here at GodisaGeek. It's sense of style, brilliant combat and awesome story were a refreshing surprise.
Square Enix haven't revealed it yet, but details of the next DLC instalment have shown up today on the great interwebs, with a short trailer (which you can see below) and a list of PS3 trophies have been posted online.
Thropy info, thanks to Exophase, reveals the DLC pack, which will be titled Year of the Snake, will involve joining a bomb squad, acquiring more collectables and defeating a cult group in the lovely (virtual) Hong Kong.
If you haven't picked up Sleeping Dogs yet, you might want to head over to the Square Enix store. Just sayin'.
Sleeping Dogs is available now for Windows PC, Xbox 360 and PlayStation 3