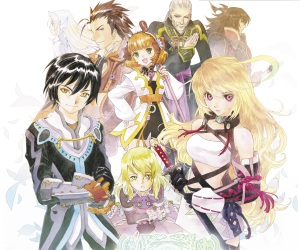 Released in Japan in 2011, Tales of Xillia has been a long time coming for Western fans of the Tales of series. Since 1995, 14 million copies of the 25 game-strong series have been sold worldwide and to get European and North American fans hyped for the upcoming PS3 title, Namco Bandai has released some concept art and screenshots that look just as gorgeous as you'd imagine.
Since its 2011 release, the game has sold over 740,000 copies in Japan, making it the best selling title over there since 2002's PlayStation 2 great, Tales of Destiny 2.
Sadly, the release date for European and North American PlayStation 3 owners still remains vague, but as soon as we hear something concrete, you'll be the first to know. 
[nggallery id=1227]
Tales of Xillia will be released in Europe and North America in 2013 for PlayStation 3