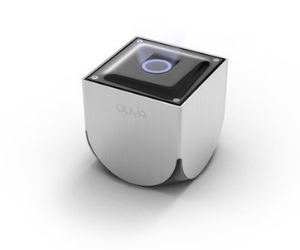 Ever since the Android based console of Ouya reached its Kickstarter goal – smashed it, rather – we've been waiting to see the console in action. Sure, the updates on the console being the size of a rubik's cube have been nice, but what's a console without games?
The software running on the console below is Roasty Rooster. Finnish developer Aptual, recently uploaded this video to YouTube, which was then spotted by Kotaku. The transparent Ouya dev kit can be seen over on the left of the TV unit, next to the Xbox 360.
The game itself looks like many iOS/Android games that you've probably come across before, except this time it's blown up on a full-size TV screen. The game doesn't necessarily look special, but at least Ouya backers can rest assured that some of the system's potential may indeed be realised.