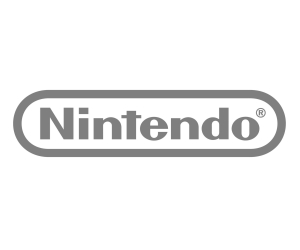 This week on the Nintendo eShop: PIIIIIICROOOOOOOOSSSSSSS!
Every week, Nintendo drop us a line and inform us of what downloadable delights we can look forward to on the Wii, Nintendo 3DS and of course, the Wii U. This week's downloads contain a few notable offerings including Double Fine's The Cave, some Wii U demos and a 3DS rendition of the brilliant Picross series of puzzlers. If that wasn't enough, there's also a nice discount on the excellent Mighty Switch Force! Hyper Drive Edition. There should be something for everyone, and if there isn't, there simply is no pleasing you.
So, the list of downloadables this week are as follow:
The Cave (SEGA), Wii U, £9.99 (Free demo also available)
Assemble your team of three from seven unlikely adventurers, each with their own unique personalities and stories, then descend into the mysterious depths to explore locations including a subterranean amusement park and a medieval castle, not to mention a fully armed and ready-to-launch nuclear-tipped ICMB missile. The Cave awaits.
Mighty Switch Force Hyper Drive Edition (WayForward), Wii U, £6.99 until 07/02/13, £8.99 thereafter
Meet Patricia Wagon, cybernetic police officer on a mission to put the Hooligan Sisters back behind bars. By activating her Siren Helmet, Patricia can shift the machine matrix of Planet Land, altering the world around her. Use your wits and trusty Pellet Shooter to blow crime away!
Marvel Avengers: Battle For Earth (Ubisoft), Wii U, £39.99
The Skrulls have landed and now it is up to you to embody your favourite Marvel super heroes and defeat epic enemies during the Secret Invasion. Unleash your inner superhero in Marvel Avengers™: Battle for Earth! The ultimate super hero brawler, Marvel Avengers Battle For Earth features 20 different characters including the Avengers Iron Man, Hulk, Captain America, and Thor, as well as other fan favourite super heroes and villains from the Marvel Universe. Players will use motion gameplay to execute explosive super attacks, unleash devastating special moves, and battle their friends in a wide variety of game modes.
Sonic & All-Stars Racing Transformed (SEGA), Wii U, Free Demo
Get ready for an exhilarating race experience that redefines the rules of the road in Sonic & All-Stars Racing Transformed on Wii U! Get behind the wheel of incredible vehicles that transform from cars to boats to planes mid-race, and compete across land, sea and sky in the ultimate speed showdown! Adapt to changing terrain as you tear through 20 courses inspired by SEGA's extensive gaming history. Discover alternate routes and shortcuts as roads crumble beneath your tyres and waves surge toward you, making each lap a different experience to the one before it.
Babel Rising (Lexis Numerique), Wii, 500 Wii Points
As God, will you accept that heretics are building the Tower of Babel to reach the skies? If they succeed to do so, don't hope to be worshipped anymore. They will turn their back on you, despise you… Use your mighty powers to show them who rules. Crush them with your hands, launch your thunderbolts and trigger whirlwinds, tsunamis or even rains of fire. After all, they're only humans!
Picross e2 (JUPITER), Nintendo 3DS, £4.49
This is the sequel to "Picross e" with a navigation feature to make gameplay even smoother. Like the previous game, this game has 150 new puzzles, plus an all new gameplay element known as "Micross." "Picross" is a "Picture Crossword Puzzle Game" in which you use numbers as hints to complete illustrations. The rules are simple and easy to understand. Anyone can do it!
35 Junior Games (cerasus.media), Nintendo 3DS, £4.49
See your favourite games come alive! Get up close and personal with the most exciting game collection for kids and teens! Dive into mind boggling puzzles or fast and furious action challenges. These games will seem to come alive in your very own hands with engaging graphics and electrifying 3D effects. Now the games you love most offer even more fun and hours upon hours of entertainment! Featuring 35 exhilarating games that never get old, play classics like Tic-Tac-Toe, Solitaire, and Chess, test your speed with Air Hockey, Darts, and Tournament Pong, whilst solving puzzles, seek & find scenes, brainteasers, and more.
Snowboard Xtreme (EnjoyUp Games), Nintendo 3DS/DSi, £1.79/200 Points
Snowboard Xtreme offers a race against the clock through a stage filled with dangers, in which you will need a lot of skill, because time is not on your side. Try to take full advantage of the terrain, and earn extra time by passing through the flags correctly. Beat your friends and family on the local ranking and reach number one. Do not hesitate to take control of our character Dundee the Mad Crocodile. Good luck!
Nintendo Presents: New Style Boutique (Nintendo), Nintendo 3DS, Free Update
Fans of Nintendo presents: New Style Boutique with an eye for fashion will be happy to know that an update is now available to download for free via Nintendo eShop. To download the update data, please ensure you are connected to the Internet and have carried out the latest system update for your Nintendo 3DS or Nintendo 3DS XL system.
All of these downloads will be available on Thursday 24th January.