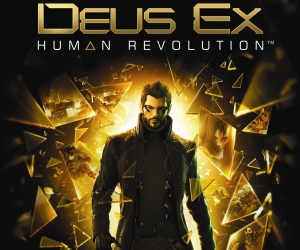 Square-Enix trademark hints at a future for Deus Ex.
Sometimes, a look at trademark registrations can result in some interesting tidbids of information. All Games Beta recently stumbled upon one of these trademarks, which may be of interest to fans of the Cyberpunk action-RPG series, Deus Ex.
The trademark is titled "Deus Ex: Human Defiance", and looking at the List of Goods & Services section of the page, it looks like the trademark refers to a new game, and potentially all manner of related materials including comics, books and strategy guides.
Of course, this trademark might not even amount to anything – But after the success of Human Revolution, I'm sure we'll see more of the series very soon.