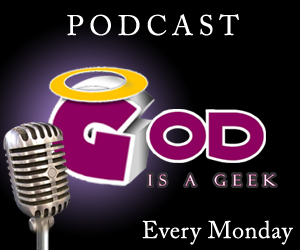 Back once again like the renegade master, only…talking about very current games. Nay, just released games!
We're only a month and a bit into 2013 but already games are flying at us fast, with Adam talking about Dead Space 3, Lee being all over Scribblenauts Unlimited, and Martin having taken a look at latest indie-darling, Antichamber.
The four-piece also carry on with the discussion about what games they are looking forward to on the horizon, as Calvin goes gaga over recently announced The Witcher 3.
Remember, aside from just listening on this very page, we've made it easy to follow the show on as many devices as possible. You can subscribe via iTunes or Feedburner (for you Android users), or you can even listen to the podcast via Stitcher, the mobile internet radio app that we highly recommend. If you'd prefer a simple old-fashioned MP3 download, you can do so by right clicking here then selecting save file.
Show Running Order:
Scribblenauts Unlimited (Review)
Pixel People (Review)
Dead Space 3 (Review)
Antichamber (Review)
Weekly Discussion: Forthcoming Games