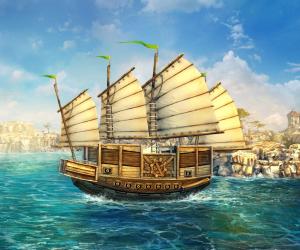 InnoGames have announced that pirate-themed MMO Kartuga – from Ticking Bomb Games – will enter closed beta testing on February 27. Initially only open to a small number of fans, keys will be given away daily on the Kartuga website.
The browser-based action game features three classes of ship – Destroyer, Protector and Engineer – all of which are playable in the beta, and a selection of different PvP (player versus player) modes, including the King of the Hill-style Domination, and Destruction, a mode that apes the classic Capture the Flag template. There will also be five game areas accessible in the beta, allowing players to get a feel for the world.
The full game, developed by Ticking Bomb Games, boasts some impressive visuals for a browser game, and combines cooperative, sea-based PvP combat with RPG elements such as XP levelling and skill progression. You can check out the latest screens and the "Area Introduction" trailer below, and register for the beta here.
[nggallery id=1338]
Kartuga will be available to play on PC in Spring 2013.