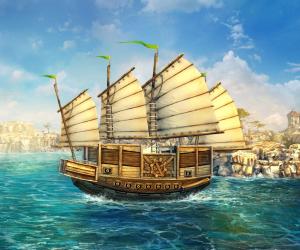 InnoGames have announced that the closed beta for pirate action game, Kartuga will begin in February.
One of the leading publishers (and developers) of browser-based games, InnoGames will be offering pre-registered players the chance to "conquer the world" from their browser, in what they are called a "jaw-dropping Unity 3D multiplayer adventure".
Kartuga gives the player three fully customisable ship classes, allowing them to take charge of one of them, and it sounds like fun. Innogames description of the title is:
The game's core offering is simple: to deliver an ocean full of promise, adventure and potential riches – and tense, nail-biting sea-battles.
We've got some screenshots below for you to help you decide if you'll be trying out for the beta. In fairness, it does look pretty gorgeous. Sign up for the beta here.
[nggallery id=1242]