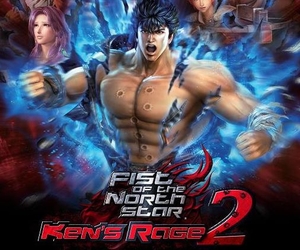 Tecmo Koei have a long history of making epic, over-the-top action games in a distinctly Japanese style, which makes them the perfect fits as the company to make Fist of the North Star: Ken's Rage 2.
This all-out action game will feature gameplay similar to the more traditional Dynasty Warriors series from the same company, but will be more extreme than its compatriots – to mirror the crazy nature of the source material that the game is based on. The title will feature Legend Mode – a main story campaign, as well as Dream Mode – which creates some all-new stories within the Fist of the North Star universe.
The game also features online multiplayer gameplay, both of a co-operative and competitive nature, which allows between four and eight players to take on part of the Dream Mode as a team, or face off against one another. This one certainly looks like it will capture the blood-pumping, high-adrenaline nature of the original series quite accurately, and with its new twist on the existing storyline it is looking to appeal to gamers who are both old fans and new ones.
Look out for the full GodisaGeek review of the game, which will go live tomorrow!
See the launch trailer below:
Fist of the North Star: Ken's Rage 2 will be released on February 8 on PlayStation 3 and Xbox 360, with a  download-only Wii U version coming a day earlier on February 7.