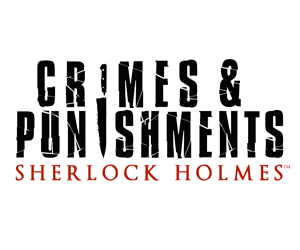 The last game in the series of Sherlock Holmes Detective Adventures from Frogwares and Focus Home Interactive was the first game featuring the World's Greatest detective that was built from the ground up to be optimised for console-based play.
It was also – probably not coincidentally – the most critically well-received title in the series, garnering positive reviews from most gaming outlets, including our GodisaGeek review, that recognised its positive points, despite its weaknesses. Riding on the back of that success, Developer Frogwares are already well under-way with their next game in the series, and have now proudly announced that it will be entitled Crimes & Punishments.
This new game looks set to revolutionise the series, with the makers abandoning their home-grown graphics engine and adopting the Unreal 3 engine instead – which should allow them to improve and refine the graphical side of the game – which is bound to please longtime fans of the games who have had to put up with some somewhat strange visuals over the years.
In another new move, the game will see you taking on the mantle of Holmes across eight cases, and will feature a new actions-consequences system, where you decisions in game will affect your reputation and future events in the game world. This sounds like it was  perhaps inspired by The Walking Dead: The Game, but sounds like an interesting development for the title nonetheless. Stay tuned to GodisaGeek.com, where you will find the latest evidence regarding this upcoming game, as soon as it is found.
See the first batch of screenshots for the game below:
[nggallery id=1278]
Crimes & Punishments is set for release in Autumn 2013 for Xbox 360, PlayStation 3 and PC.