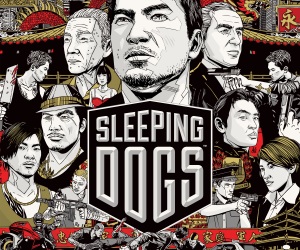 Square-Enix and United Front Games pulled a blinder last year when they took the game that no one thought they wanted and turned it into a game everyone loved.
It's a move that paid off, taking the discarded template of Activision's True Crime: Streets of Hong Kong and reshaping it into a brand new open world adventure. Featuring responsive combat, an excellent script, a massive world and loads to do, Sleeping Dogs managed to shed every last vestige of its former identity to emerge as one of the most acclaimed games of last year – and one that Square-Enix and United Front continue to support with a steady stream of DLC.
So it was with a certain amount of humility that Square-Enix learned via Chart Track that Sleeping Dogs was the UK's biggest selling new IP of 2012. The General Manager of Square-Enix's London Studio, Lee Singleton, said of the honour: "We felt we had a hit on our hands in Sleeping Dogs and to be the UK's best-selling new IP of 2012 is a fantastic achievement. Our goal was to set new benchmarks in the open world genre with best-in-class combat, driving and story-telling, and hopefully gamers feel that we've done that with Sleeping Dogs. We will continue to do that in 2013 with the downloadable content still planned for release."
It's a great achievement for a game that many expected to fail, and a well-deserved accolade. Take a look at the launch trailer in case you've missed out on taking Sleeping Dogs for a spin.
Sleeping Dogs is available now on Xbox 360, PlayStation 3 and Windows PC.