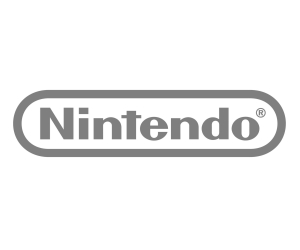 UPDATE – Now with added Ken's Rage! Show your 3DS how much you love it, by buying some digital download games.
Another Monday, another look at the things you could be downloading  on a Nintendo device near you (possibly). Good news if you own a 3DS, as this week brings quite a few games to the system, including Sonic & All-Stars Racing Transformed and the NES classic Mega Man 2.
Sonic & All-Stars Racing Transformed (SEGA), Nintendo 3DS, £29.99
Sonic and the All-Stars cast line up on the starting grid once again to battle for supremacy in the ultimate race. Compete across land, water and air in incredible transforming vehicles that change from cars to boats to planes mid-race. Master your driving skills as you drift, barrel role and boost to overtake your rivals, or use your weapons tactically and unleash your All-Star move to gain the winning advantage.
Real Heroes: Firefighter 3D Download Version (Zordix AB), Nintendo 3DS, £8.99
Face the heat on the frontline as you assume the role of a rookie firefighter destined to become a hero on Nintendo 3DS. Operate the tools of the trade. Aim jets of water, swing axes and prise open doors. Adding to the already intense drama is an impressive cast of voice actors. Become that rarest of commodities – a real hero!
Fractured Soul Demo (Endgame Studios), Nintendo 3DS, Free
Old-school platforming on two screens! Fractured Soul is a classic side-scrolling platform game with a twist: it is played across both screens at once! Created by platform gamers for platform gamers, and exclusively for Nintendo 3DS, Fractured Soul literally adds a new dimension to this much-loved genre.
Mega Man 2 (Capcom), Nintendo 3DS Virtual Console, £4.49
Regarded as one of the greatest action games of all time, Mega Man 2 improves upon its already superb predecessor. With even more stages and Robot Masters, its sheer size and scope are enough to get gamers' hearts palpitating. The year is 200X. Dr. Light's super-robot, Mega Man, has succeeded in defeating the nefarious Dr. Wily, and peace reigns over the planet. However, Dr. Wily returns with a new army of Robot Masters to challenge our hero. Can Mega Man save the world again?
The Beet Party: Jurassic Fridge (Redrover), Nintendo 3DS Download Video, £0.89
The Beet Party: Jurassic Fridge is the second in a series of 3D short videos available for download on Nintendo eShop. The two-minute interstitials target four to six year olds and follow the adventures of the five coolest beets around as they explore, experiment, celebrate and communicate with beat-boxing sounds when something new arrives in their fridge.
SENGOKU 2 (D4 Enterprise), Wii Virtual Console, 900 Points
Originally released in 1995, Sengoku 2 is a side-scrolling beat 'em up game. The characters are warriors that have been summoned by a sorceress princess to take down a dark lord while battling through various epochs. As in the previous version, you can transform your characters, but unlike its predecessor, you don't have to save your ally to be able to transform into them, but rather you can change among the Ninja, Tengu and Ninja Dog freely right from the beginning. Furthermore, one of the new elements to this version is the incorporation of build-up attacks and defence, giving a more tactical twist to this action brawler.
Fist of The North Star: Ken's Rage 2, Wii U, £49.99
Fist of the North Star: Ken's Rage 2 is a collaboration between the popular manga "Fist of the North Star" and the "Warriors" video game series, which is known for its action-packed gameplay. Various episodes have been included from the original manga in addition to the Raoh storyline and the final story revolving around Bat and Rin. The game's Legend Mode follows the overall story of the original manga, while Dream Mode focuses on events that take place between episodes in the original story.