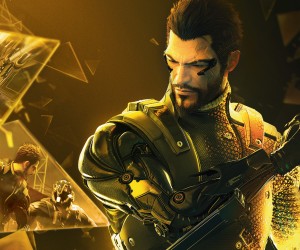 Oh, how we can let our imaginations run wild.
Last week, Square Enix filed a trademark for Deus Ex: Human Defiance and fans of Adam Jensen's gravelly tones and melancholic demeanour were instantly overjoyed at the potential for a Deus Ex: Human Revolution sequel.
Sadly, this is not the case as video game PI Superannuation posted on Twitter that Human Defiance is the title of the upcoming Deus Ex movie. Two registered domains, DeusEx-HumanDefiance.com and DeusExHumanDefianceFilm.com, were registered by CBS Films, who are currently working on the silverscreen adaptation of the cyperpunk series.
Shame. I could really go for another Deus Ex game.