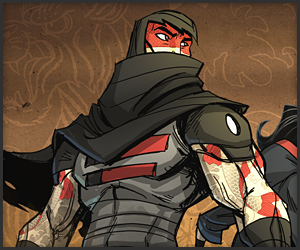 Mark of the Ninja isn't one of the best stealth games in recent memory, it's one of the best stealth games, full stop. Some of those annoying little traits that appear in your regular AAA sneaking experiences don't appear in Klei Entertainment's glorious 2D jaunt.
For those looking for a reason to go back, the developer has today announced that some DLC is on the way. Mark of the Ninja Special Edition DLC will feature a brand new level that sets up the main story and features tattoo artist Dosan. Nonlethal takedowns are also being added to the game, as are two new items which Klei haven't detailed, just yet.
Finally, something which more developers should do, Klei have added developer's commentary nodes to the original levels, which has been localised for English, Japanese, Italian, French, Spanish and German audiences.
The add-on will be coming to XBLA and Steam this Summer, but price is unknown at the moment. If you were on the fence about Mark of the Ninja – for some silly, silly reason – you might as well hold out now and pick up what sounds like a fantastic package.