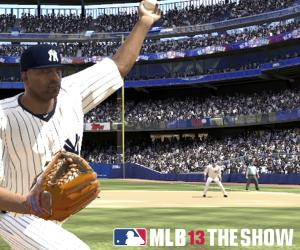 Sony have today announced that MLB 13 The Show will be coming to PlayStation 3 and PS Vita in Europe today, with cross-platform features.
In addition to being able to save on one device, and continue playing on the other, cross-platform gameplay has been enabled, meaning PS Vita players can play multiplayer against PlayStation 3 users.
On top of that, Sony have released a bundle of new assets, including the trailer we've got for you below, and the PS Vita screenshots.
Take a look, and let us know if you'll be buying this one today – these games have always been a lot of fun, and the cross-platform play just sweetens the deal.
Here's the PS Vita screens:
[nggallery id=1365]
And the PlayStation 3 screens:
[nggallery id=1366]
MLB 13 The Show is released today in Europe for PlayStation 3 and PS Vita.