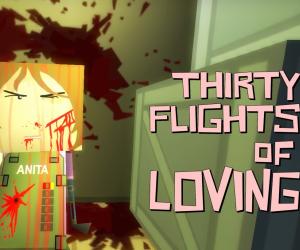 Despite the Humble Indie Bundle having become a weekly thing, that doesn't mean there's not some good games being offered at excellent value.
The latest bundle features Atom Zombie Smasher, Flotilla, and Air Forte. But that's not all, because if you pay more than the average, you'll also unlock Thirty Flights of Loving, which I fully recommend. It may be a short game (you can finish it in 15 minutes), but it's a superb, interesting take on telling a story within a video game.
You'll also be able to get the soundtracks to the games in FLAC and MP3, so it seems like a pretty good deal, really.
Head over to the Humble Indie Bundle site and pledge today, if you fancy it of course – I'm not your boss!