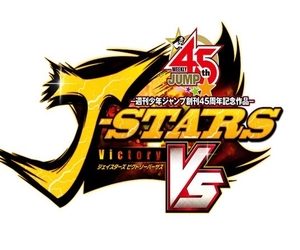 Namco Bandai have done a great job lately of localising the newest Naruto and One Piece brawling games for Western audiences – bringing games that might have traditionally been reserved for release in Japan to gamers in Europe and North America.
So it seems like a natural progression for them to put some of the biggest icons in Anime and Manga together in order to create an all-stars fighting game. J-Stars Victory Vs. will feature not only the Naruto and One Piece characters, as well as Fist of the North Star ones – who recently featured in the Tecmo Koei game, Ken's Rage 2 – but also those from classic Anime Dragonball Z.
Not much has been announced about the game yet, and there are certainly no guarantees that this game will also make its way out of Japan and into the West – but judging by the recent track history of Namco Bandai – it looks like a possibility. The title will be a four-player brawler, and will be coming to PlayStation 3 and PlayStation Vita. So far, only the main characters; Naruto, Ken Shiro, Luffy and Goku have been confirmed to feature in the game, but no doubt the title will feature a huge cast of fighters.
We will keep an eye on developments and let you know whether or not this game will make it to the West.
See the new teaser trailer below:
J-Stars Victory Vs. has no release date, but will come out on PlayStation 3 and PS Vita.