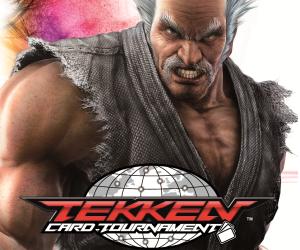 If you've been playing it, you'll probably understand why so many people are grabbing it, because it's a lot of fun.
Available now on iOS and Android devices – and playable via the web, at this link – Namco are rather happy with the amount of people who have downloaded the app.
"We're overwhelmed by the incredible reaction of the fans following the launch of Tekken Card Tournament," said Olivier Comte, Senior Vice President, Namco Bandai Games Europe. He continued: "One million downloads in four days is beyond our expectations."
We've had a go on the game and it is a lot of fun. The in-app purchases aren't too invasive, and the only real restriction is that after a few fights, you'll have to wait a while before you can get back in the game. Well, wait…or buy a stamina boost, of course. Even better is the fact that physical booster packs are going to be available in-store soon, so collectors will have a field day with those.
Anyway, let us know what you think of it, if you played it – otherwise, enjoy this trailer.
Tekken Card Tournament is available now via iOS, Android, and of course, any web-browser.