Worms has been a constant fixture on practically every console ever since the first game's release on the Commodore Amiga in 1995. This strategy game has seen minor changes over the past two decades, but the basic formula is the same: Control a team of war-loving invertebrates as they use all manner of conventional and non-conventional weaponry to defeat their opponents.
Despite it's name, Worms Revolution is more of an evolution of the series, yet it still earned an impressive 8/10 from our very own Mick. This collection is a "Game of The Year" style package, bundling the original game plus all of it's DLC. In addition, Team 17 have also thrown in 2009's Worms 2: Armageddon and all of it's DLC as well. That's a lot of Worms for a budget price of £24.99, a vast saving on the £40+ you'd have to pay in total for all this content.
Worms 2: Armageddon is based on Worms: Armageddon, and is probably the pinnacle of classic Worms gameplay. Even in single-player, there are plenty of modes to get involved with, starting with a 35-stage Campaign mode. On top of that, there are five pieces of downloadable content that add even more missions and moves.
The Battlepack adds Warzone (30 deathmatches of increasing difficulty), and Body Count (a horde-type mode where you must kill as many respawning worms as possible using a single worm, earning extra points for speed, multi-kills and survival time). The Puzzle pack offers an interesting mix of 20 missions missions, designed to test your worm logic to find solutions to challenging scenarios. Forts Pack officially implements a game style that was originally conceived by players, in which they have their own forts at either side of a landscape, and must use this cover to their advantage to kill the other team. Time Attack requires completion of various tasks as quickly as possible, such as using a Jetpack or Ninja Rope to traverse a maze, or collecting a certain number of crates. Finally, Retro Pack features a range of classic missions from Worms Campaigns gone by.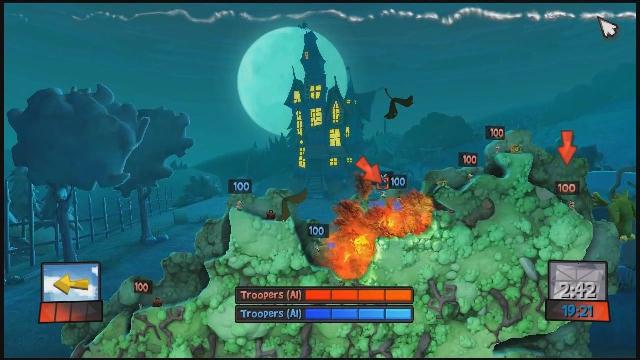 Worms Revolution expands on Worms 2: Armageddon by implementing new features such as different worm classes (with different physical abilities), interactive environmental objects and all-new weapons (including new water-based weaponry). However, at its heart, Revolution is the worms we all know and love. These new additions add something more to a formula that hasn't really changed too much over the years. Once again featuring a Campaign Mode and Puzzle Mode, this collection also contains the Funfair, Mars and Medieval DLC missions, adding more Campaign action.
Of course, Worms is better known for its multiplayer hi-jinks, and I'm happy to say that both games in this collection excel at this, and it's not hard to find an online match in either title (but of course, you can always go for some local multiplayer as well). For those who wish to take on the world, both games offer Ranked and Player Match gameplay, and a variety of customisations in terms of rules, weapons and more. There's something still exciting about finding an opponent at the same ability as you, and battling in a tense match-up.
While both games have a similar array of content, it's the presentation that really sets both games apart. Worms 2: Armageddon retains the 2D cartoon sprites that have been in place since the original Worms 2, while the audio still consists of the same atmospheric tracks that featured in practically every Worms game since then. As the old adage goes, if it ain't broke…
It's in Worms Revolution however, where the presentation really shines. Everything is now in shiny 3D, but luckily the game keeps the perspective of previous Worms games (bar Worms 3D). Environments now have more life too them, and luckily the worms themselves still have expressive personalities. However, despite how basic the new visuals look, there are still instances of slowdown, and Revolution's framerate is noticeably lower than previous games.
A great new feature with Revolution is the addition of some superb Campaign narration by Matt Berry (IT Crowd, Gareth Marenghi's Darkplace), adding his distinctive voice throughout the game. His dialogue is superb, and goes hand in hand with Worms' very British sense of humour. These segments alone made me want to play more and more of the Campaign. For those who may have missed out on either/both of the games in this collection, this truly is a bargain at £24.99. Both games are the pinnacle of the Worms series, and to have them on one disc with all of their respective DLC is a fantastic decision by Team 17 and Mastertronic.
VERDICT: While Worms as a series hasn't truly changed, these games still retain the strategic elements and unmistakable sense of fun that have made them so popular all this time. This is practically a "Best of Worms" collection in itself, and will certainly be of interest to anyone old or new to the series.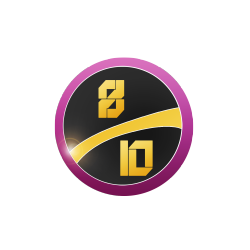 EXCELLENT. An 8/10 is only awarded to a game we consider truly worthy of your hard-earned cash. This game is only held back by a smattering of minor or middling issues and comes highly recommended.