Newsround #15 (30/09/13) – Steam Controller, Neverending Nightmares Kickstarter Success and Frail Batman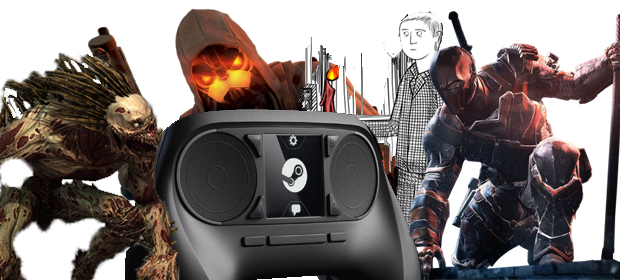 Newsround is a daily video show at 5pm, here on GodisaGeek. I, Colm Ahern, give you the run-down on the most note-worthy stories and rumours from the past 24 hours and you watch it with glee/hatred depending on how black your heart is.
Be sure to subscribe to the GodisaGeek YouTube channel so you never miss a show and follow me on Twitter for confirmation on when we go live. If you don't tune in at 5pm, don't worry! You can always catch the archived version that goes up, straight after the show ends.
Also, please leave us feedback on the show – What would you like to see? What do you hate? What do you love? Let us know!
On today's show:
Piston news is coming (Kotaku)

Vlambeer rename Wasteland Kings (Destructoid)

Neverending Nightmares reaches Kickstarter goal (Joystiq)

FIFA 14's sales are down (Eurogamer)

Shadow of the Eternals has been put on hold (Eurogamer)

Permadeath mode in Batman: Arkham Origins (Eurogamer)

Killzone: Shadow Fall team working on new IP (Eurogamer)

Microsoft apparently working on streaming service (The Verge)

Valve announces Steam controller (Steam)