A lot of water has flowed under the bridge since the halcyon days when the release of a Colin Mcrae Rally title was almost as big a deal as a Call of Duty is today. Poor old Colin sadly passed away, and the WRC driver's title hasn't been seen outside of France for a full decade. In the gaming stakes, Codemasters fell away a bit after their superb DIRT games, and new pretenders to the rallying crown came along, some of them with fancy-dan official licenses in tow. The WRC series, formerly looked after by Motorstorm creators Evolution, is now handled by Italians Milestone, who did a fine job with the MotoGP license this year.
This is their fourth game since they took control of the wheel in 2010, and it seeks to provide rally fans with a good reason to buy it ahead of any other ways of vicariously driving round a mud track in a tricked-out Ford Focus, or indeed other racing experiences available right now. Much like the sport it is based upon, WRC 4 eschews flashy bombast and focuses on a hard, fast and dirty rallycar simulation backed up by all of the official licenses, cars and data from the 2013 WRC that fans will love to see. It is unencumbered by confusing menus, and has a breathtaking amount of difficulty modes and driver aids that mean it is possible for anyone to pick it up and play with a certain level of proficiency.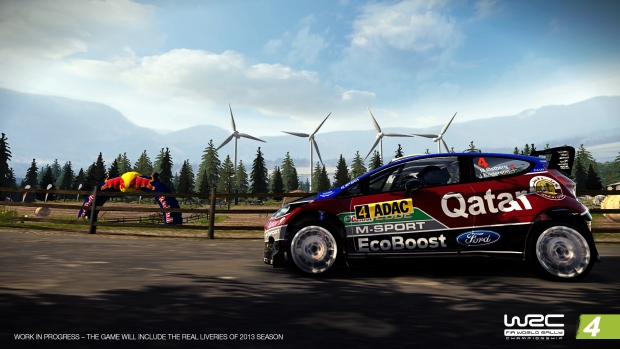 To begin with you are given the option to watch a tutorial video. This will be useful for the uninitiated, particularly if you are not au fait with the idea of having a (non-spousal) partner sat in the motor with you barking instructions in your ear. Once this is done, why not enjoy a quick race around one of the far-flung, beautifully realised official WRC 2013 tracks, or embark on a whizz through Rally Mode – a full season taking in all thirteen rallies, kicking off in wintry Monte Carlo and finishing up on the gravel of darkest Wales?
Once you have honed your skills, you can embark on the weighty career mode, which sees you work your way up through the ranks from WRC Junior all the way to the big leagues, enjoying some mild role-playing stuff along the way in a kind of rally approximation of similar modes that inhabit soccer and gridiron games. You can interact with important people like your manager, the fans, and sponsors, and have an opportunity to earn contracts with bigger and better teams as you win races or even gain all-important places en route to winning the world crown. It is not something you can rush through and will take a fair old while to master. The AI improves the further you climb up the ladder, and although there are default settings, tweaking your vehicle to match the surfaces and track layouts will help you shave crucial seconds off your best times.
The single player modes are joined by an online multiplayer mode in which you can race with like-minded folk around the world. Sadly, the local multiplayer option is limited to Hot Seat, which asks you to rather primitively take turns in setting a time for your opponent to beat. A split-screen mode would have been rather excellent and it is a shame this has been omitted.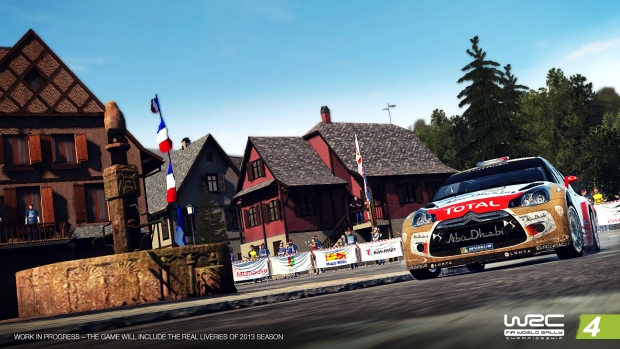 A driving sim is defined by how well it handles, and what we have here is a technically proficient, highly realistic simulation in which there are marked differences between the various vehicles that will need to be learned and appreciated to succeed. More so than any other form of competitive racing, differing surfaces and often adverse weather conditions tend to come into play often, not to mention the genuinely treacherous tracks that offer geographical pitfalls that would make Sebastian Vettel empty his bowels. Car movement feels natural – even if the pace is slightly up on my 1.2 Honda Jazz – and the twists and turns are thrilling without being prohibitively difficult. It isn't an arcade racer – but then you know what you need to do to win: negotiate some bloody difficult tracks using every driving trick in your arsenal. You won't win anything on the WRC circuit by flinging a red shell at someone, or hitting a turbo boost button.
As is so often the case, using a force feedback wheel improves gameplay immensely, and you will find yourself physically throwing yourself behind your turns, even if handbrake manoeuvres can be a bit bothersome in this control set-up. You can tinker around with the buttons to your heart's content, and as mentioned previously there are a crazy number of difficulty settings to suit any kind of driver.
Milestone have undoubtedly improved things in the visual department and this is a fine looking piece of work, particularly the car models which are stunning and completely true to life, right down to the smallest decal or tyre pattern. Cars take damage and while this is limited in scope and you will not be able to completely KO your vehicle, it is a nice touch when you rip your bumper off and don't have to worry about contacting your insurer. Some of the periphery can look a bit rubbish at times – trees in particular have never been a brilliant feature of any driving sim that I can recall, yet the actual scenery beyond the crowds and the roadsides often look breathtaking.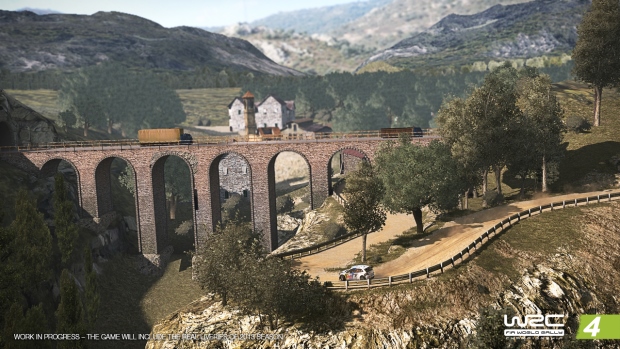 Whether you are talking dust, mud, snow or water, the particle effects and implementation of weather is superb to look at and helps enhance your driving experiences. It is a shame that similar attention wasn't paid to the aural side of things, as the admittedly spot-on engine roars and shouts from your co-driver are as good as things get, with some po-faced generic music accompanying the menus. It is a nice option to be able to alter the timing of when your co-driver pipes up with an instruction; you can live life on the edge and leave it late, or ask for an early shout so you can prepare for the next hairpin bend.
VERDICT: This has come as another pleasant surprise from Milestone, who are steadily carving out a niche as being quite the go-to developer for motorsport licenses. A licensed simulation that provides the die-hard fans with everything they want, but also allows the newcomer to learn and build and even have a fun arcade thrash around some very pretty tracks? That seems a pretty good template to me. If the limited multiplayer was expanded upon slightly, it would be even better.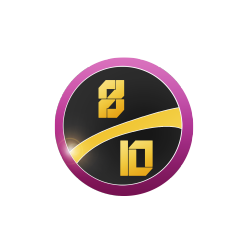 VERY GOOD. An 8/10 is only awarded to a game we consider truly worthy of your hard-earned cash. This game is only held back by a smattering of minor or middling issues and comes highly recommended.