In a year that has seen two new consoles launched, and the Wii U struggle slightly (in terms of third-party releases, anyway), it has been a supremely strong year for the handheld consoles. But which exclusive games have really joined our most-loved lists?
As we run down each position, our writers will have their say on each title, telling you exactly why they think each game is so good. Of course, we'd love to hear your thoughts and picks for this category too, so please leave comments at the end of the article. In reverse order then, let's get it on!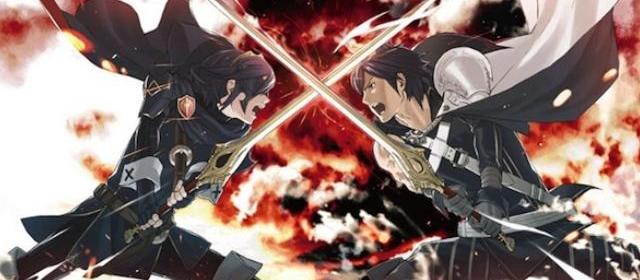 Adam Cook: You don't really get games like this on any other platform, this is one of those magical experiences that Nintendo do so well. It doesn't really need the 3D gimmick, nor the touch screen, but somehow it feels right at home on the 3DS. Terrific game that I still play today.
Sean Smith: In an ideal world, everyone would be playing Fire Emblem. It is a game that should be bundled with the system, a game that makes you wonder why other firms are not using the simple, grid based RTS format to craft exceptional role-playing classics of their own. I hope that the incredible scores that this one garnered will see a Wii U version on the horizon. Pretty please!!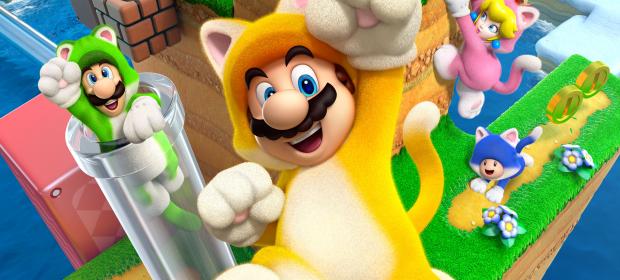 James Bowden: Why do you buy a Nintendo system? For Nintendo games. That's the argument, and Super Mario 3D World is exactly the sort of fuel that this particular fire needs. 3D World extols all of the plumber's usual virtues – control is pixel perfect, levels are varied and bright, enemies expire from a head bop – but 3D World feels like more than the usual Mario platforming fare.
I don't mean more in a Galaxy 'oh my word look at the size of this thing wooooooooooooo space!' Sort of way, more in an aware way. 3D World is the first Mario platformer I've played that seems aware of Mario's greater being, with elements like a Mario Kart homage, and it's a game that liberally borrows from the best of the past without compromising its own vision. I beamed like an industrial torch when I met the Mario 64 bullies again, yet I was equally wowed by the brash visual and audio confidence in the game's later stages that owe nothing to Mario's past – 3D World is a completely fresh vision. Why do you buy a Nintendo system? For games like these.
Sean Smith: Nintendo did it again! It may not have hit the same awe-inspiring highs that Galaxy made me feel, but 3D World is still the finest platformer on any system that you can get your mitts on this year. A genuine reason to own a Wii U, this is a game that drip feeds you moments that will dazzle, surprise and provoke beaming smiles all round. Cat suit Mario is the best addition to the plumber's wardrobe since he rocked the Bee Suit, and I don't think I will ever get tired of hearing him meow. Banger.
Adam Cook: How Nintendo needed this game, oh lord! The scary thing was I had a worry it wouldn't deliver. Instead, it over-delivered, jumping into my "second favourite Mario game" slot, right behind Super Mario World. Such inventiveness is rarely rewarded, and sales-wise, this still rings true. But what a game this is, near-perfect design and execution, this should be in a book somewhere, showing others how to do it.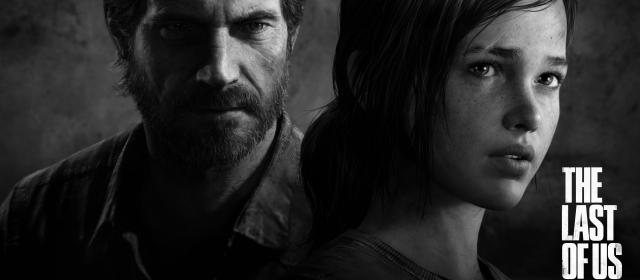 Ben Skipper: In LittleBigPlanet, Infamous, Uncharted, Resistance, and the works of Quantic Dream, Sony have brought a number of new exclusive IPs to their repertoire with the PS3. It's a sign that the company is still eager to invest in originality and earlier this year they reaped the rewards of one more major new IP in The Last of Us.
Naughty Dog's survival horror classic-in-waiting is probably the best of the bunch, and if you don't know why by now then you must have been living under a rock all year. Take a look at anything written about the game, the love for it is fairly unanimous.
Martin Baker: The list of platform exclusives for each of the consoles has diminished over the last couple of years, but when one of them does come along, they're often special and well worth the wait. The Last of Us showed everyone what it used to mean to be a platform exclusive: it sold consoles.
This wasn't a game that came out at the start of the PlayStation 3's life either, when you'd expect it to move consoles. The Last of Us came out in the PS3's final year, one of it's final messages to the gaming community, a thank you for sticking with it, through the PSN downtime, the ups and downs and more.
The story in The Last of Us was more than enough of a reason to pick it up, but add the gameplay, the voice-acting and the motion-capture and you're left with a game that people will no doubt still be buying PlayStation 3's for, even though the next iteration is now in many of our homes.