With the roll out of the new Xbox One experience last week, a new feature has become available – custom button re-mapping even for standard Xbox One controllers. This is not just custom button mapping for individual games, this is button re-mapping entirely that each user on the console can achieve.
The Elite controller still provides the ultimate degree of personalisation, however there is still an element of control for standard controllers too.
Here is how the differences between controller customisation stack up: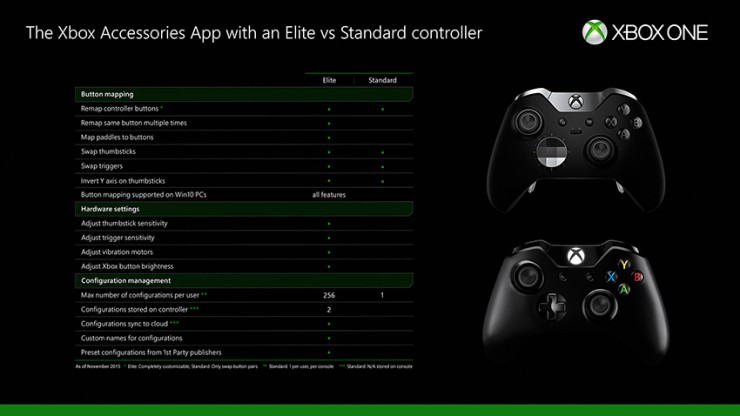 Standard controller remapping can be accessed in three ways through the New Xbox One Experience:
1. Settings / Kinect & Devices / Devices & Accessories
2. Settings / Ease of access / Button mapping
3. Launch the Xbox Accessories app directly
Remapping for standard controllers is available only on console for the time being, with PC support to be confirmed at a later date. For Elite controllers PC support is already available.