Nintendo have shared details of their new My Nintendo points scheme, which will be launching alongside their first smartphone app Miitomo in March.
The details were outlined in the company's third quarter fiscal report, which was published yesterday. The report showed that profits for Nintendo had fell dramatically compared to the same quarter last year, but also gave plenty insight into the company's future plans. See the details of My Nintendo below (translated by Gematsu):
My Nintendo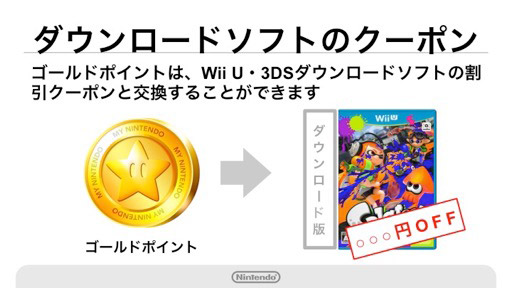 My Nintendo is Nintendo's new points program. It will be available both on Nintendo's dedicated game machines and on smart devices. Platinum Points can be exchanged for digital content and original goods. You can receive Platinum Points by playing apps on your smart device, by logging into the Nintendo eShop, and by meeting specific requirements.
Gold Points can be exchanged for discount coupons on Wii U and 3DS downloadable software. You can receive Gold Points by purchasing Nintendo eShop content. Japan included, My Nintendo will kick off in 39 countries starting in March, and gradually expand from there.
Miitomo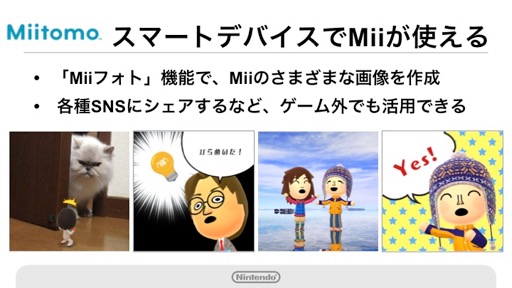 Pre-registration for Miitomo will begin on February 17. You'll need a Nintendo Account to pre-register. The app will launch simultaneously with My Nintendo in mid-March. Miitomo will have a "Mii Photo" feature. You'll be able to create a variety of images using your Mii, which you can save to your smart device and send to friends and social networks.
A special Miitomo bonus will be offered to anyone in UK & Ireland that creates a  Nintendo Account between 17th February and the launch of Miitomo in March. People who pre-register for Miitomo will be among the first to be notified about the availability of Miitomo when it launches in March.