We've all had those days when life gets a little unbearable – when you want to climb into bed and wait for the world to move on without you. Sadness is a horrible feeling. It's a feeling you can't shift or forget, tearing you apart for every second of every day until it outgrows you, and there's not a damn thing you can do to stop it hurting. I'm sure many of you will agree that for one reason or another, 2016 hasn't been a great year, but for me, something happened this past summer that broke my heart and my soul in one fell swoop.
On July 10, I woke up pretty late as I'd finished work at around 4:30am that morning; nothing seemed out of the blue, and as far as I could tell, there was nothing disconcerting about any facet of my every day, normal life. We were off out for the day to see my mum and dad to spend the day chatting, watching the girls colour in their special colouring books and read their favourite stories, all while gran and grandad plied them with cookies, cakes and juice. During the day, my wife had a weird feeling we should head home to check on the dog; she'd been a bit off it for a day or two, but nothing seemed too awry and we weren't particularly concerned – so we stayed. We didn't go back home.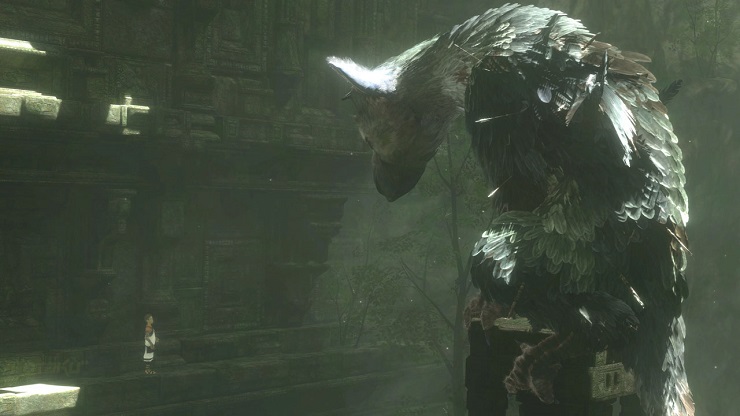 A few hours later, we said goodbye to my parents and headed home to have tea, get the girls to bed because in the morning, we'd be up early to get them both ready for school. As I slouched on our sofa after putting the girls to bed, my wife went to let Mabel, our Lhasa Apso cross Jack Russell dog out for a quick run-around in the garden before her tea. I heard the fear and pain in my wife's voice as she screamed for me to go to her, in the room where Mabel was. My beautiful, wonderful little dog lay in her bed motionless. She'd died when we were out, alone, and it was all too much to take. We buried her that night – in our garden by her favourite tree. I think about her every day, and the memories of that night will forever haunt me as long as I live.
Today sees the release of The Last Guardian, and despite the game's flaws, it helped me in a way I never thought it would. Throughout the story, you must protect and care for Trico, the main creature by feeding and comforting him, and keeping him out of danger. Trico and Mabel look very much alike; they both have a face like a bat, big ears and a long, slim body. Even Trico's mannerisms remind me of Mabel, such as the way he looks at you after throwing him some food, or the way he'll sometimes shove his snout into your hands in an attempt to get a fuss.
I really began to care for Trico – we went on a journey together, and I felt a need to protect him. I started to think that if I made sure Trico was ok, it would make up for the fact I failed to do the same for Mabel. It's silly, I know. The thing is, I felt such a connection to him, just like the boy in the game does. I would've done anything to make sure Trico survived, just like I would've done anything to make sure Mabel did. Unfortunately she didn't, and I'll always feel responsible for that.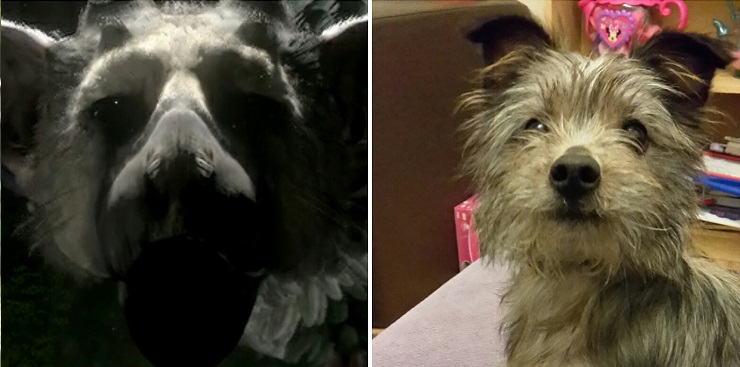 The moment it really hit me was when my youngest daughter started to watch me try and solve one of the game's random puzzles. There was nothing that preceded the question she asked – nothing to evoke the reaction she got, but that's when I knew it was much more than a video game – it was a tool for preservation. Hollie turned to me and asked, "Who is that, Daddy? Is it your friend?" I looked at her rosy cheeks and her beaming grin, and replied with a stirring in my heart and a lump in my throat. "It's Trico, baby, and yes, he's my friend." I wiped the tear from my eye and continued to play. It dawned on me how much this journey meant to me, and how much this computer-generated creature had a hold of my heart.
I'm so grateful to Fumito Ueda for making this game because I'll always have the chance to play The Last Guardian and be with Trico – a creature that reminds me so much of my beautiful, beloved dog. I had no idea this game would give me some closure on what's been the hardest thing I've ever had to deal with, and knowing I can jump in whenever I want and explore with Trico has taken away much of the pain and sadness I've been harbouring ever since she died. I'll never forget her, and thanks to The Last Guardian, I'll always have a reminder of her outside of the same few photos, and collections of ever-fading memories in my head.