It's that time of the year again where we cast our shopping nets across the web, and find all the cool gifts for you to buy for a loved one (or yourself, we won't judge). We've got some great toys, collectors editions, books, and clothes for every type of geek, and links to where you can buy them. So grab your credit card, a nice warm cup of hot chocolate, and have a read of God is a Geek's Christmas Gift Guide 2018.
Anki Overdrive Fast and Furious Edition (RRP £169.99)
Petrolheads and Vin Diesel fans, rejoice! Anki Overdrive's Fast and Furious Edition is an absolutely awesome gift for those that love to play with cars, or are huge fans of the Fast and Furious franchise. Use one of many compatible devices to control either Dom's Ice Charger or Hobbs' International MXT to race against friends and family, and take part in six different game modes that rely on speed, and a wide range of weapons.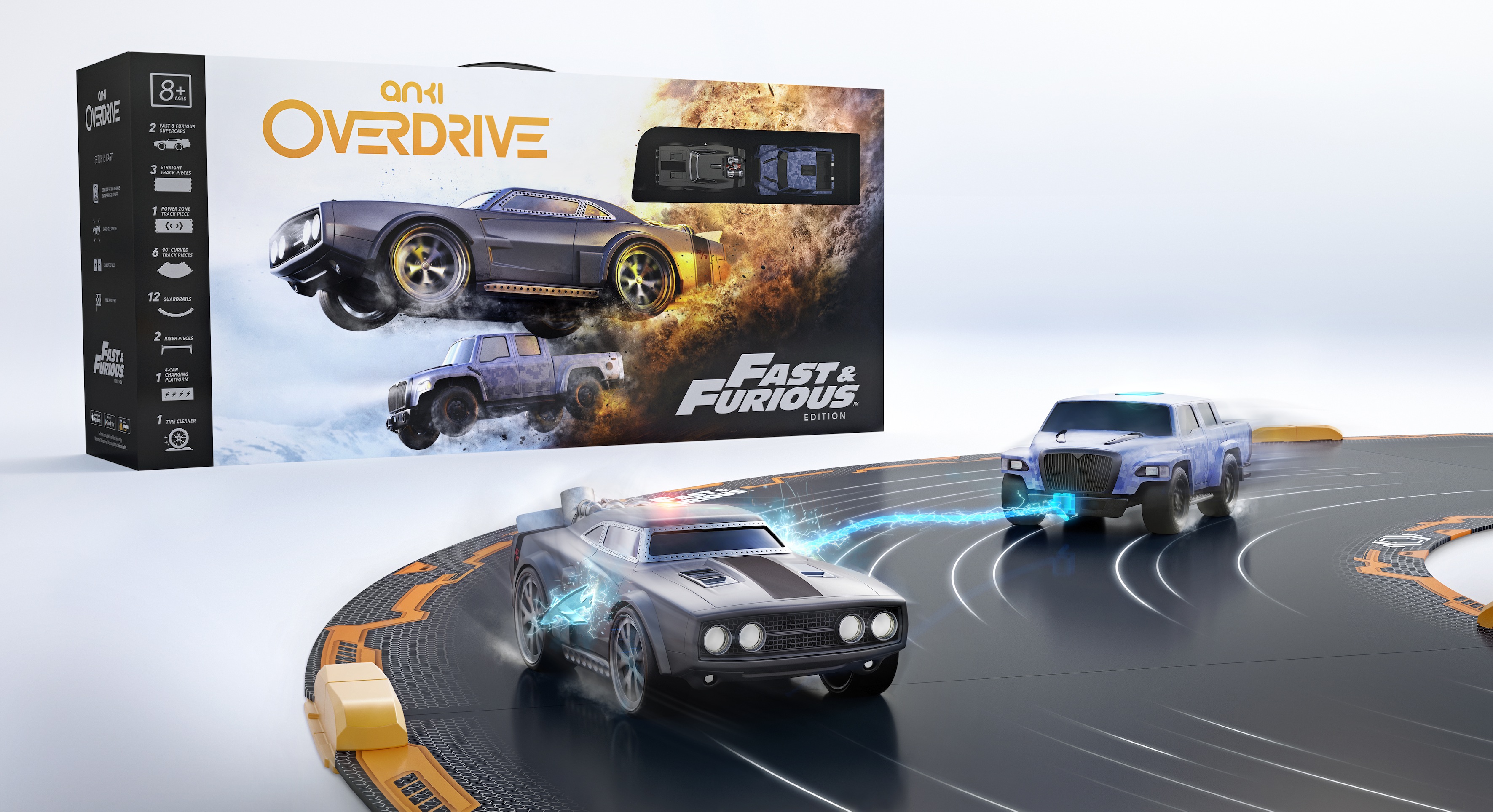 Anki Cozmo – The Robot (RRP £199.99)
Cozmo is an adorable little robot, with incredibly adaptive AI. He can learn more everyday, and can be rewarded the more you play with him. He fist bumps, pounces, and even sings, providing a lovely companion for you or your kids. Not only is he a great friend, he'll play a load of different games with you, including Quicktap, Keepaway, and Memory Match. Cozmo is an ideal gift for those who love technology, and cute little robots. Watch the little fella in action right here.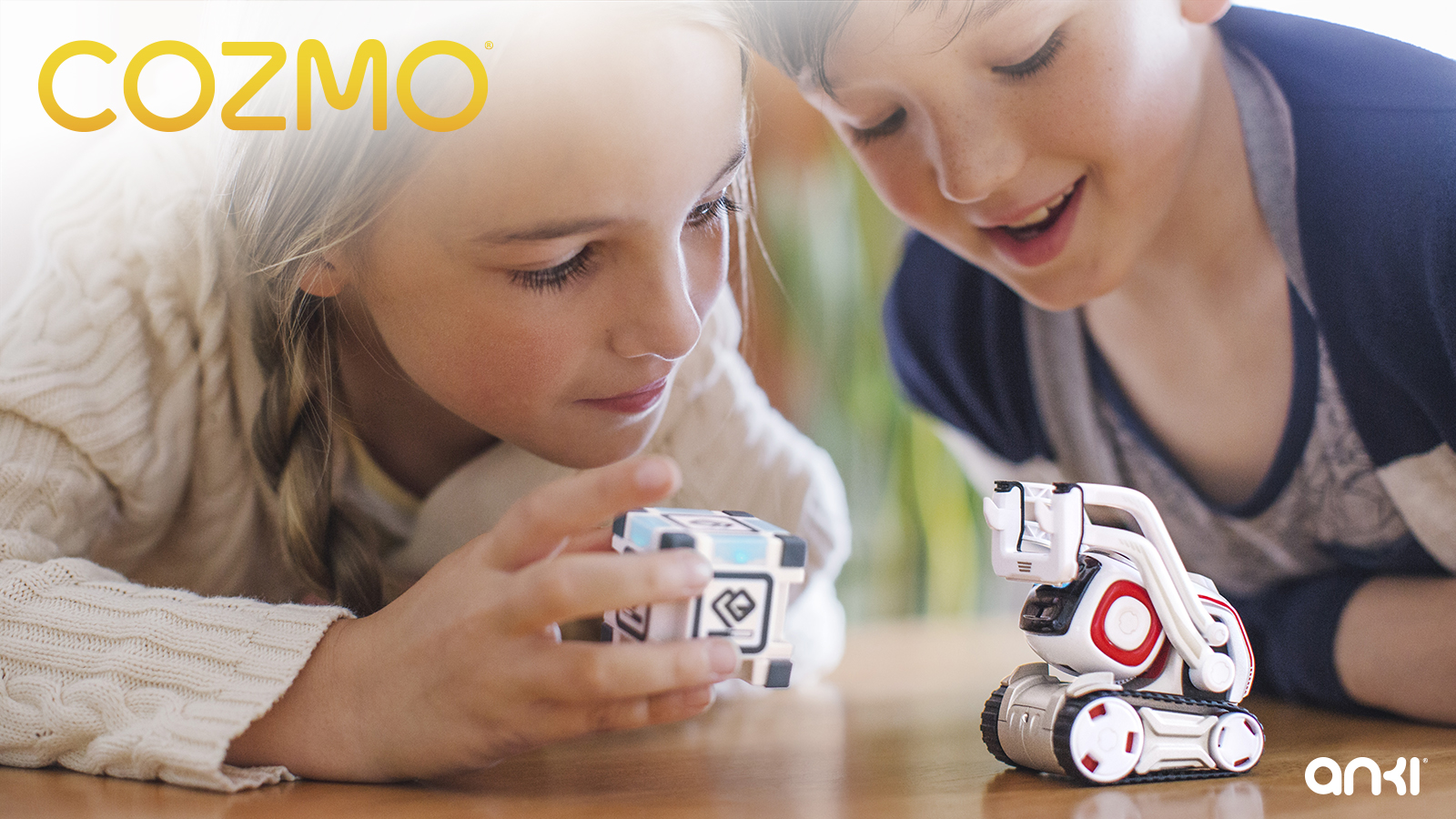 Star Wars Battle Drones from Propel (RRP £149.99 Collector's Edition, £129.99 Standard Edition)
We all love Star Wars, right? With The Last Jedi in cinemas, and Star Wars in every possible shop window, it's hard to choose the perfect galactic gift. Well, look no further. The Star Wars Battle Drones from Propel are as authentic an experience as you'll get. In the first edition of a new series of drones, you can pilot either a T-65 X-wing Starfighter, Darth Vader's TIE Advanced X1, or a 74-Z Speeder Bike. Each quadrocopter can reach speeds of 50 km/h, and features Li-Fi technology. There are training modes, special moves (like corkscrew rolls), and more. They are so much fun to play with, and by downloading the companion app, you can participate in 34 training modes that teach you all you need to know.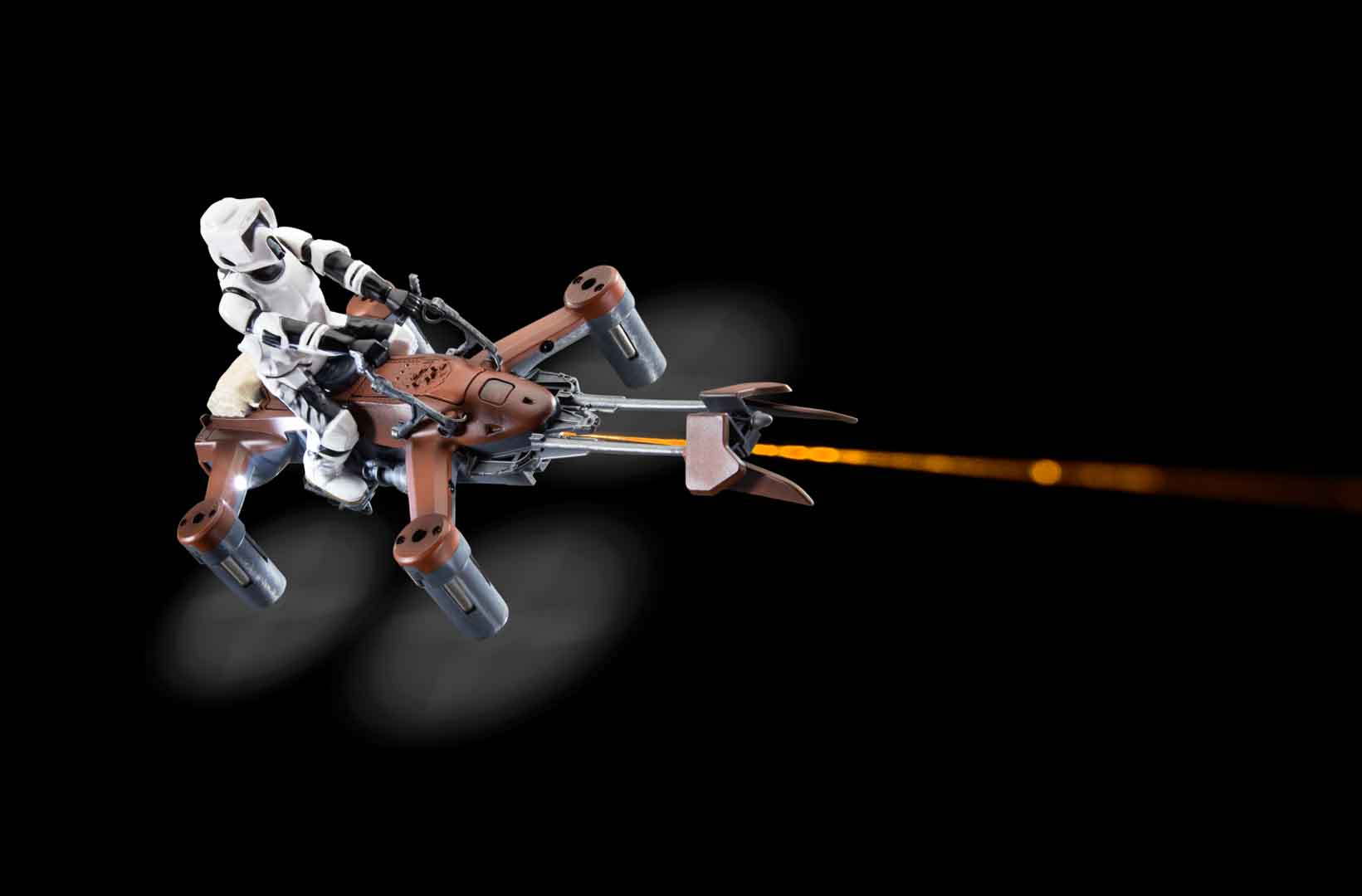 OppoSuits Star Wars themed suits (RRP £74.99)
Carrying on the Star Wars theme, OppoSuits have a range of suits designed with the Star Wars fan in mind. These suits are fantastic, and feature some of the nerdiest, amazing designs we've ever seen. Whether you want to dress to impress, for fun, for a trip to watch The Last Jedi, or to simply own one because they're so unique, OppoSuits has you covered.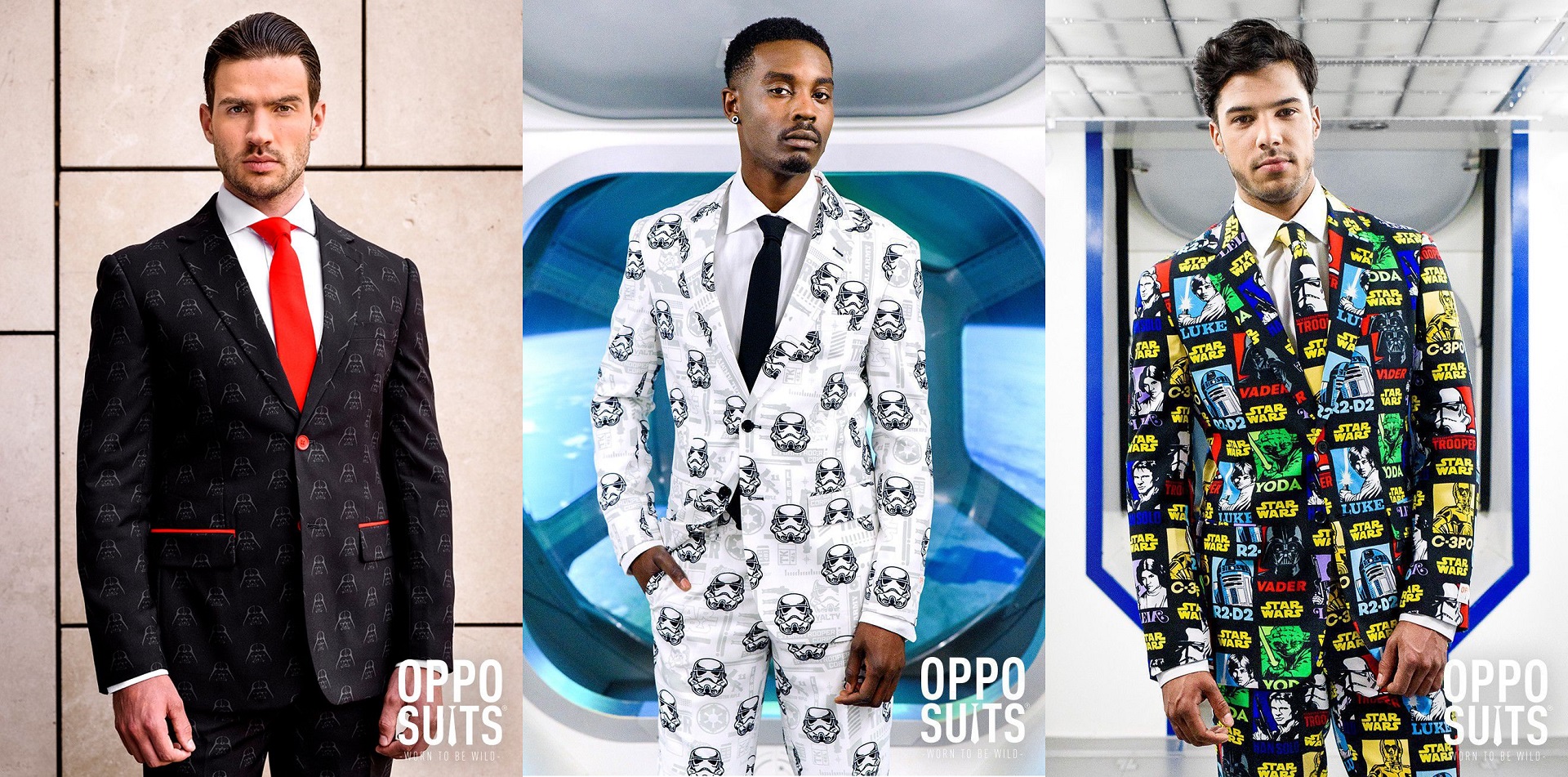 Call of Duty: WWII (RRP £47.99)
If you're after a game that offers traditional shooting, immersive multiplayer, and a great single player experience, Call of Duty: WWII is perfect for you. We here at God is a Geek loved it, thanks to its "mature portrayal of WWII, boots on the ground combat, and stripped-down, back-to-basics COD."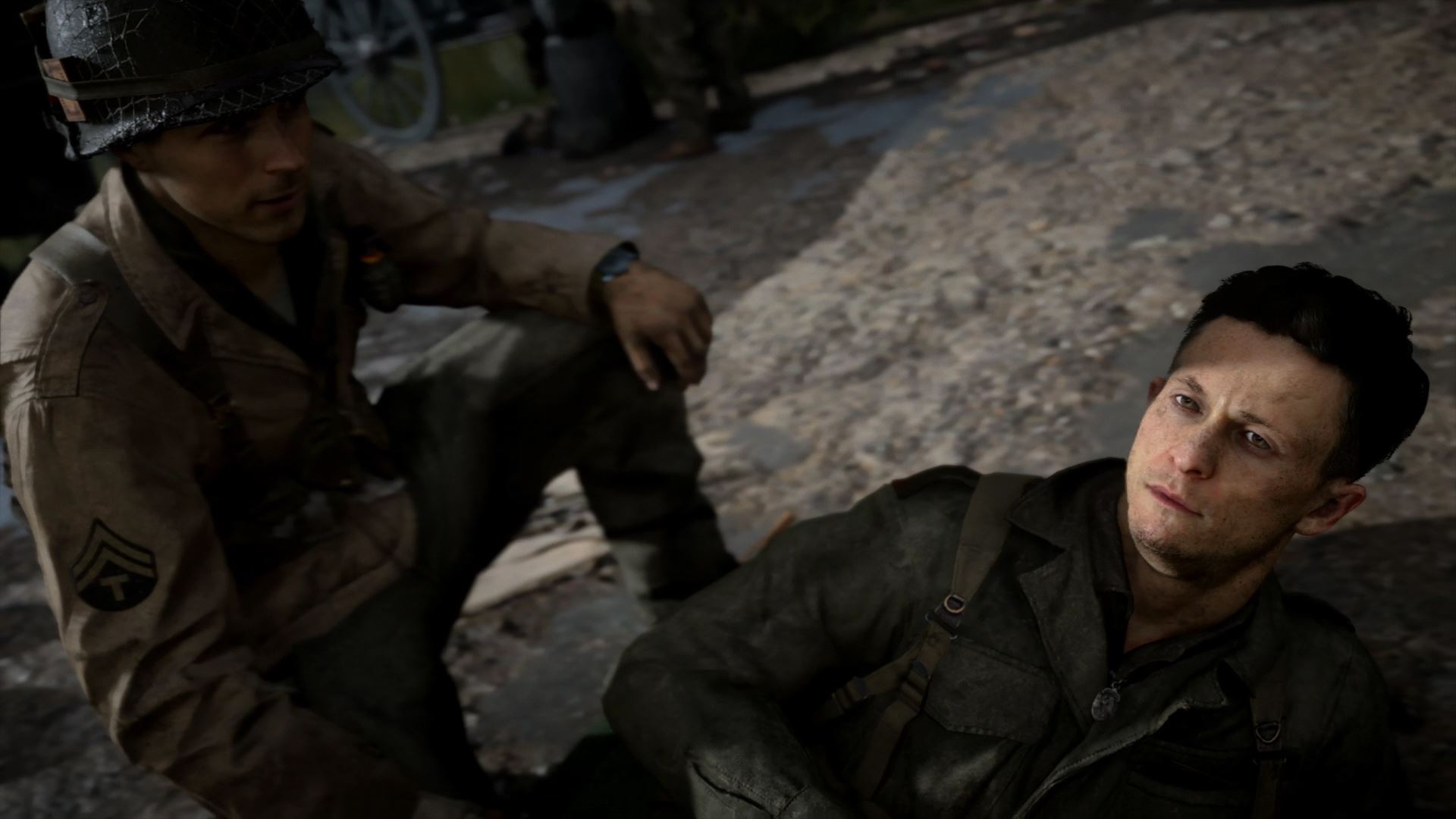 Third Editions books (RRP €24.90)
There are some great video game books on the market, but what makes the Third Edition books so special is the care and detail on every page. These books feature detailed analysis on the most beloved sagas in gaming. They are a French publishing house, but thanks to a successful Kickstarter campaign, they've starting to be translated into Italian, Russian, Spanish, and English, with books on Zelda, Final Fantasy VII, and Dark Souls available to UK readers.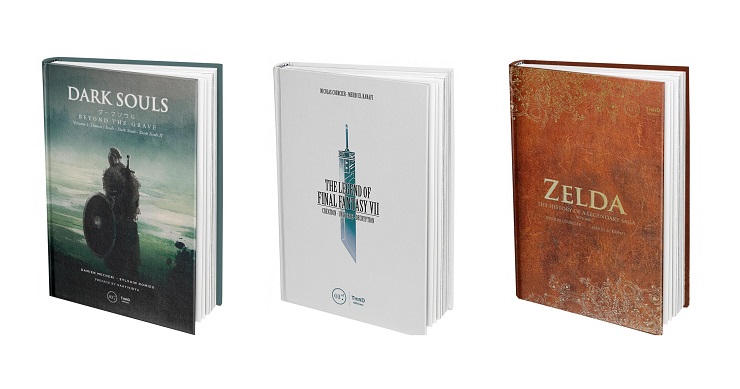 Xploder Cheat System (RRP £29.99)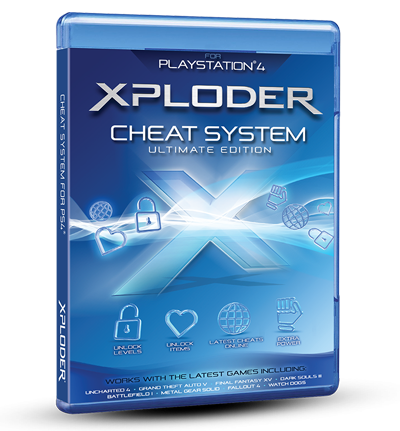 Sometimes, games can be tough. You reach a part in a game and nothing you do seems to work. You give up, get another game, but you're always left thinking about the game that got away. The Xploder Cheat System has a collection of level unlock cheats, unlimited item pick-ups, 100% game saves, and more. They're currently on offer via their website, so pick one up today for that friend who just can't beat that tough-as-nails boss. Here're a few games Xploder can help you with:
– Bloodborne
– Dark Souls 3
– GTA V
– Metal Gear Solid V
– Persona 5
– Nioh
Final Fantasy XIV: Stormblood Collector's Edition (RRP £179.99)
Stormblood released for Final Fantasy XIV in July, and this Collector's Edition is absolutely stunning. It features:
– Stormblood Special Art Box  
– Expertly Crafted Zenos yae Galvus Figure  
– Final Fantasy XIV: Stormblood Artbook  
– Cloth Map of Eorzea  
– Stormblood Logo Sticker  
– Bonus In-game Items: Syldra Mount, Wind-up Bartz Minion, Chicken Knife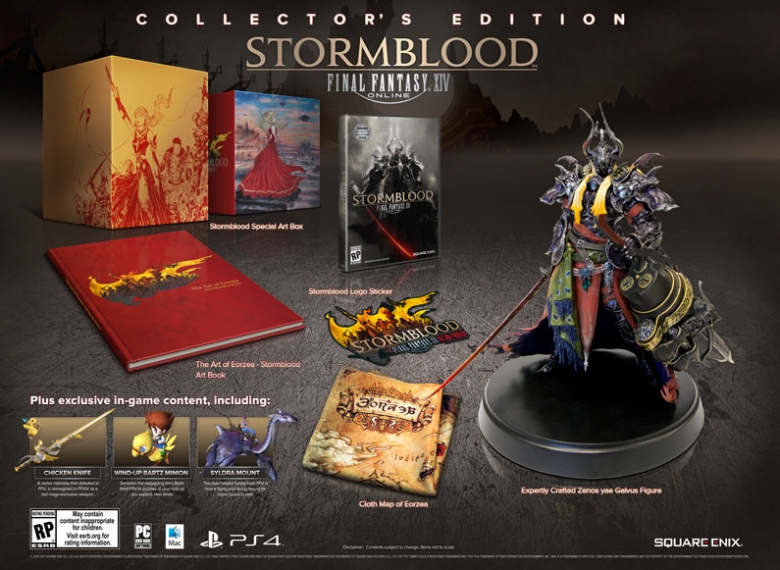 Fat Chocobo FFXIV Hooded Blanket (RRP £35.99)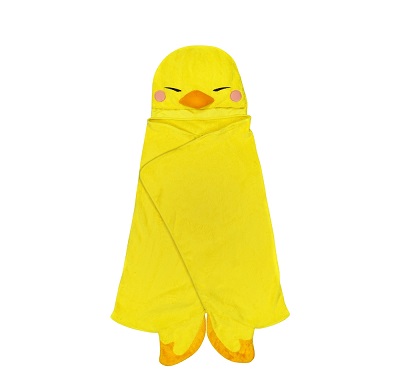 If you're looking for something both cute and practical, this fluffy Fat Chocobo Hooded Blanket is the perfect Christmas gift. Wrap up warm on Xmas morning and stuff your face full of food, and, if you're of drinking age, fall asleep after a glass of wine (or two) with the person you love. It reaches from the top of your head to the tips of your toes, so if you don't fancy sharing it, no-one would blame you. It's just so damn comfortable!
PNY Duo Link (RRP £48.99)
For the budding YouTuber out there who has an iPhone but not an expensive DLSR camera, the PNY Duo Link is ideal. Rather than faffing with iTunes, or uploading huge files to your iCloud service, you can use the Duo Link to connect your Lightning cable-based phone to your PC and copy the files off quickly. On top of that, you can use the Duo Link app to back-up your files anywhere – no need for a cloud, just connect it up and back-up! This is an ideal product for the type of person who likes to edit on the go, or is working remotely quite often. We're big fans of tools that make the job easier, and although it could perhaps be a little cheaper, this is a great gift for a specific type of person.