DRAGON QUEST XI: Echoes of an Elusive Age Releases on September 4 in the West on PS4, Switch version coming much later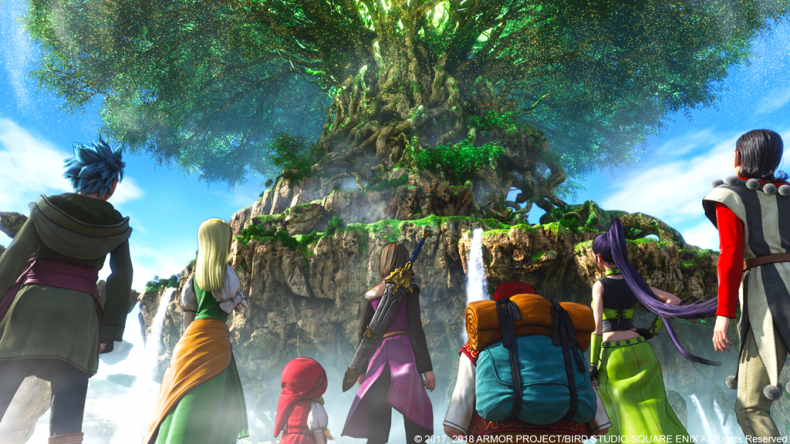 Square Enix finally confirmed the release date and platforms for Dragon Quest XI in the West.
DRAGON QUEST XI: Echoes of an Elusive Age is releasing on both PS4 and Steam this September in the West. The Switch version will release much later as they have a long way to go on that port. Watch the Western version gameplay below:
The Western version also has the following:
English Voiceover – to bring the charismatic cast of characters to life
Draconian Quest – a hard mode that offers additional challenges for more experienced players
Overhauled Menus & UI – with graphical enhancements and more intuitive navigation
Camera Mode – allowing players to take in views of the beautiful landscape, character renders and ferocious monsters in detail
A new dash function and many other system enhancements such as improved character and camera movement
Dragon Quest XI: Echoes of an Elusive Age releases on PS4 and Steam. I'm super disappointed to see the 3DS version not release outside Japan because it is easily the most interesting in terms of the 2D sprite mode and the 3D mode.