With Larian Studios' excellent, if a little brutal, RPG Divinity: Original Sin 2 heading to consoles soon, publisher Bandai Namco has announced what you'll get for pre-ordering.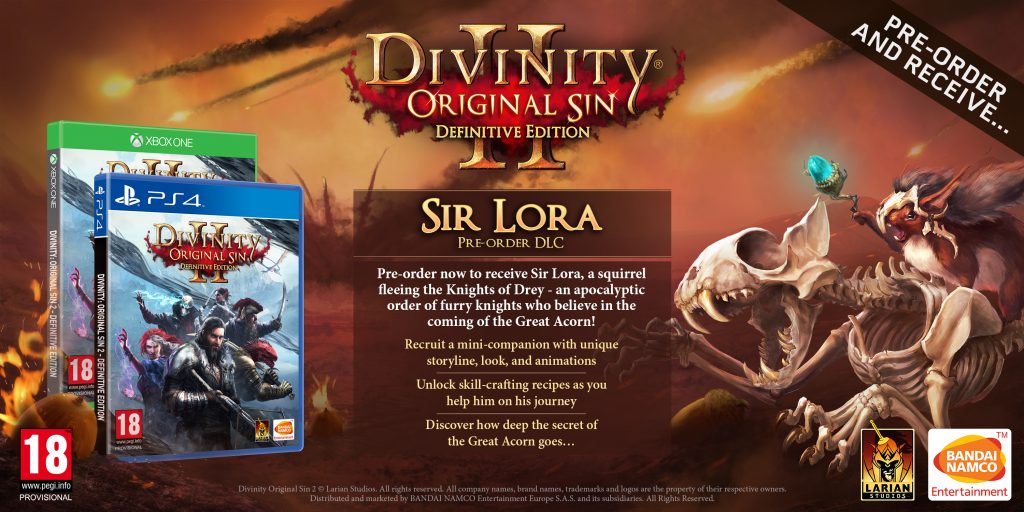 Players who pre-order will receive a brand new mini-companion named Sir Lora. In keeping with some of the wonderfully bizarre characters contained with the world of Divinity: Original Sin 2, Sir Lora is actually a squirrel. Yep, an actual squirrel. Our dear Sir Lora is on the run from the Knights of Drey, an "apocalyptic order of furry knights, who believe in the coming of the Great Acorn."
This pre-order bonus applies to the physical game, but the digital edition is not available to pre-order at the time of writing. It's assumed this offer will apply to digital too, including those who have already bought the Xbox One Game Preview version.
Divinity: Original Sin 2 – Definitive Edition is due for release on Xbox One and PlayStation 4 in August 2018.