Nintendo just announced the English localisation of Yo-Kai Watch Busters as Yo-kai Watch Blasters.
This action RPG in the Yo-kai Watch universe will see 2 variants on the 3DS. One is Red Cat Corps and the other is White Dog Squad. Watch the announcement trailer below:
You can unlock special Yo-kai in game with save data from previous Yo-kai watch games. The box art for both versions is below: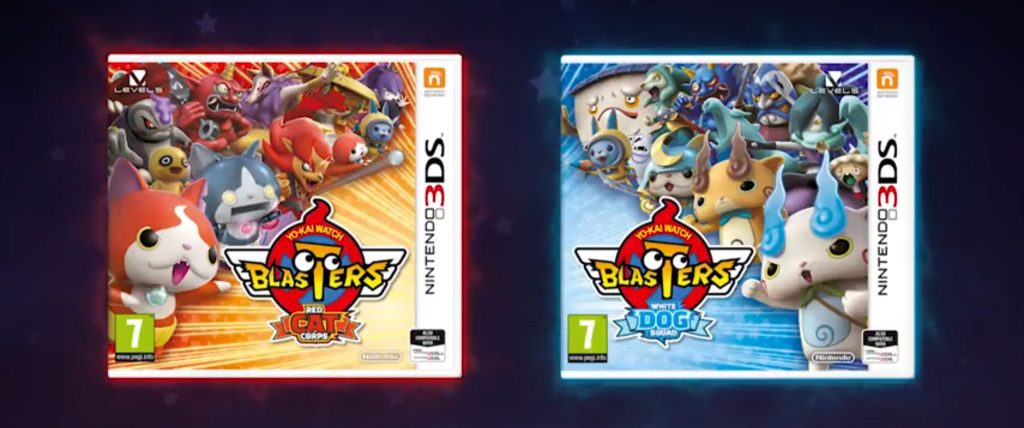 Yo-kai Blasters: Red Cat Corps and White Dog Squad release September 7 for the Nintendo 3DS family of systems.